Timo Glock reckons in seasons past Max Verstappen would have confronted Lewis Hamilton after their Monza crash, with his decision to walk away showing maturity.
Verstappen and Hamilton had their second big crash of 2021 at the Italian Grand Prix, the two colliding midway through the race.
But unlike at Silverstone, this time it was Verstappen who was blamed for the crash, the stewards hitting him with a grid penalty for the next race.
Verstappen protested his innocence, adamant Hamilton had not given him room on the inside, the Dutchman telling his team in the immediate aftermath: "That's what you get when you don't leave space, **** him."
Climbing out of his Red Bull, which was half on top of Hamilton's Mercedes, Verstappen opted to walk away rather than approach his title rival.
Glock feels that showed the 24-year-old's maturity.
"He didn't get involved in anything after Monza, he's doing his thing," he told Speedweek. "Before, he would have exploded. I expected him to rip open his visor and knock him off.
"He's a lot more mellow now. He knows in the end it only harms himself. He has clearly worked on himself so he understands first to take a deep breath and splash yourself with cold water."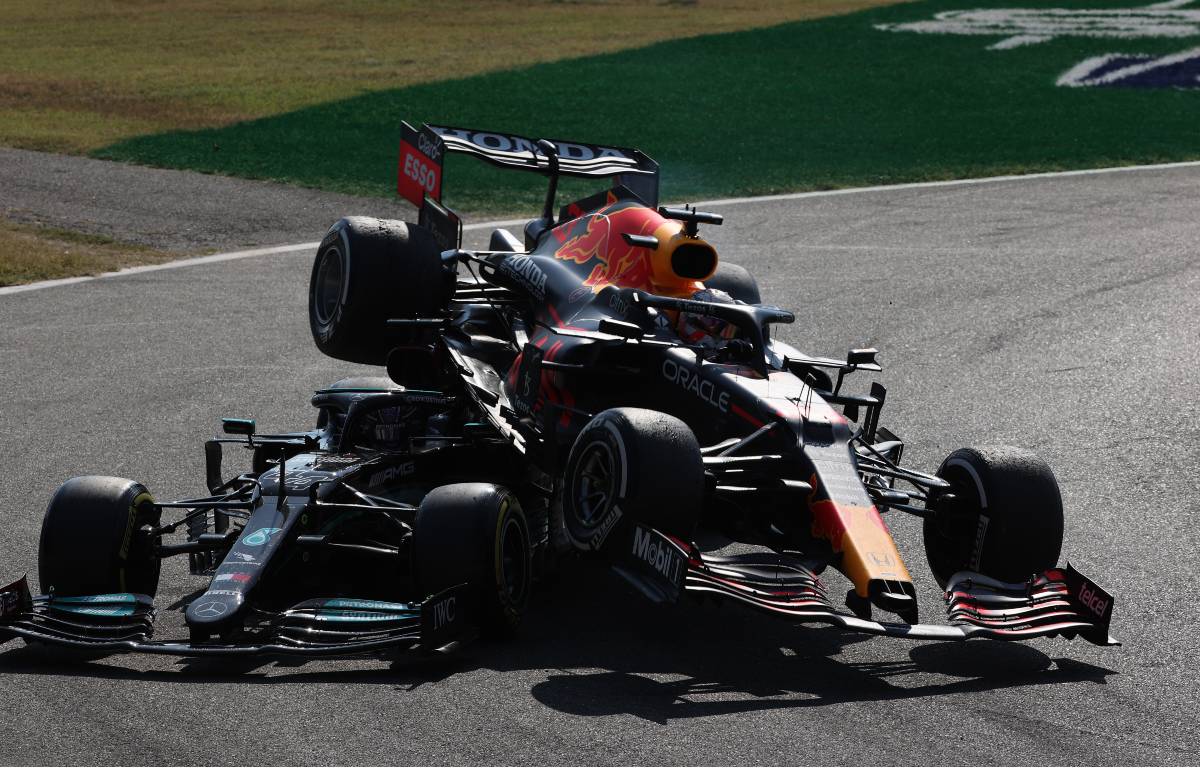 Red Bull merchandise is available to purchase now via the official Formula 1 store
But it is not just his calmness that has impressed the former F1 driver. Glock also feels Verstappen is getting it right when it comes to strategy.
The Red Bull driver made the call to stop for intermediate tyres at the Russian GP when the rain began to fall, his early stop putting him on the podium right behind Hamilton.
"What Verstappen delivered in Sochi almost went under – he made the call at the right time and made no mistakes," he said.
"Such races can decide the fight for the title. That shows the maturity that he's ready."
With seven races remaining and momentum swinging between the two protagonists, the pressure is set to increase over the coming races.
Glock firmly believes Verstappen, two points behind Hamilton, can handle it.
"Max is ready, even if the pressure is increasing immensely now," said the German.
"It would be good for Formula 1 if he wins the title. And I would also like it for Michael."
If Verstappen beats Hamilton to this year's title, it would leave the Mercedes driver on seven championship titles, keeping him on a par with Michael Schumacher.
Source: Read Full Article