Yuki Tsunoda believes sprint qualifying should be kept to circuits rookie drivers already know, where learning time is less vital.
Sprint qualifying is the new race weekend format being introduced to F1 this year, set to be trialled at three venues as a way of spicing up the action.
A schedule was announced last week for the first experiment, at Silverstone's British Grand Prix in July, with the traditional one-hour qualifying session taking place there on the Friday evening.
That will set the grid for sprint qualifying, a 100km race on the Saturday afternoon, the result of which determines the starting order for the grand prix on the Sunday as usual.
One of the effects of the new format is that, with three bouts of competitive action rather than two, a free practice session has been lost – and for the rookies, that is important running time on tracks they are unfamiliar with.
Fortunately for Tsunoda, that is not the case at Silverstone, but he would prefer not to be heading straight into qualifying with just an hour's experience of a circuit he had never driven before.
Check out all the latest AlphaTauri merchandise via the official Formula 1 store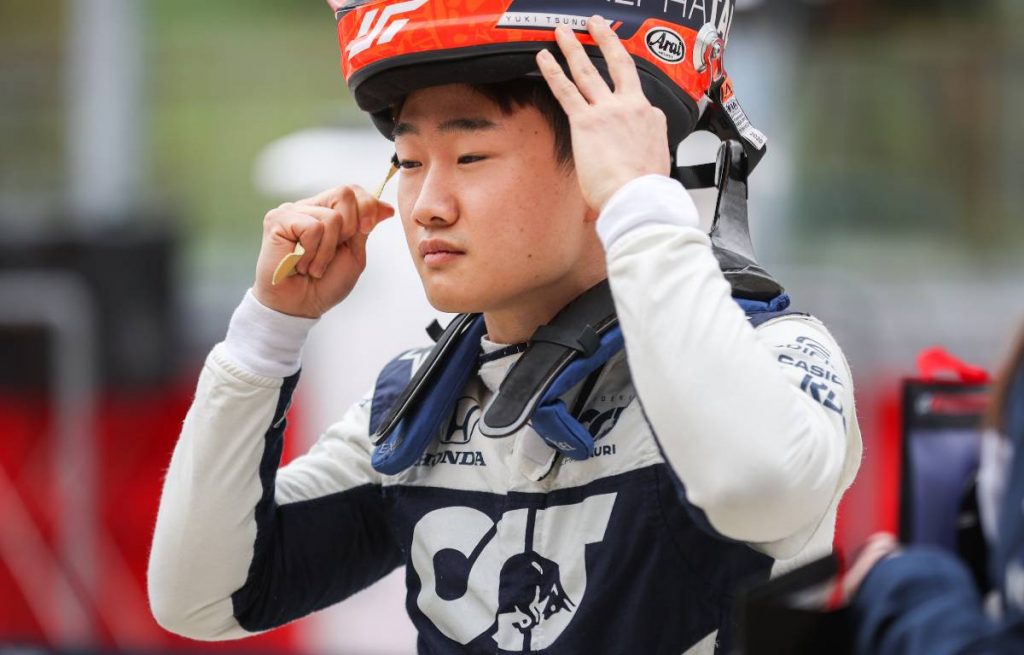 "I think it's a good thing to do something different and challenging," the AlphaTauri driver told reporters. "I think a sprint race is one of the good ideas.
"But I would say first sprint race [at] Silverstone for me is good, but in the beginning of the year the first plan was to do a sprint race in Brazil, I think.
"For me it's okay to do a sprint race but as a rookie, for example Brazil I have never driven and also I think most of the rookies, they haven't driven there.
"And if we have sprint race, we don't have a free practice two or three. We have only one free practice and it goes just straight to qualifying. So as a rookie, it's a bit of a difficult situation.
"So Silverstone for me is good. I've driven there already and I have a lot of experience there, so for me I support it and I'm looking forward to it.
"But if it's like a track I've never driven, I expect it to be a bit more difficult.
"But for me, Silverstone sprint race I definitely support and I'm really looking forward to it."
Follow us on Twitter @Planet_F1, like our Facebook page and join us on Instagram!
Source: Read Full Article