As a four-time World Champion struggling to get excited by a possible points-finish in F1, Sebastian Vettel can only imagine how seven-time champ Lewis Hamilton feels at the moment.
2022 is not shaping up to be the season that Hamilton nor Mercedes wanted.
Yet to unlock the full potential of their porpoising W13, Hamilton and his team-mate George Russell are racing for points and the occasional podium.
It is not what Hamilton, who for the first time since 2013 has gone seven races in one season without a win, is used to.
And that has Vettel questioning how long will the 37-year-old's interest last if his results don't improve.
"When you get to know the sport in the way I have done, and Lewis has done, winning and being at the top is what you strive for," Vettel said, quoted by PA news agency at the launch of 'IL PITSTOP'.
"Does it excite you to finish eighth, or 12th or 13th? No it doesn't, when you know you have been first so many times – and in Lewis' case more than any other guy."
There is Russell.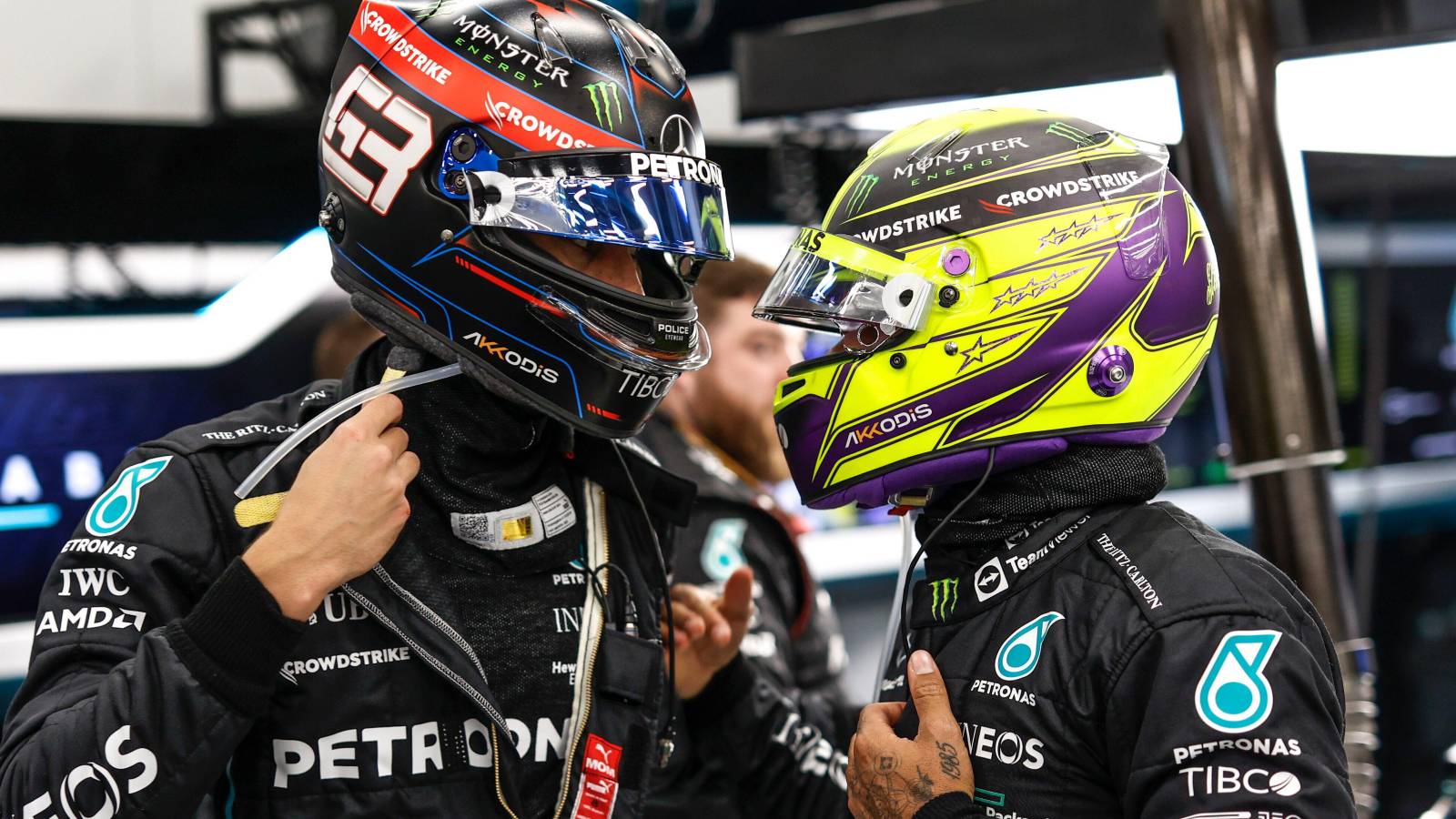 The former Williams driver is the most consistent man on the grid this season with seven successive top-five results.
He is currently ahead of Hamilton in the standings, up by 34 points and by two podiums to one.
"George comes in," Vettel continued. "He spent three years at Williams suffering to death at the rear of the field, scoring the odd point, and then suddenly he is eighth or 12th and life for him is amazing.
"Everybody is different, but you need to be fair from the outside and say, look, is Lewis naturally going to be as fired up about finishing eighth as George probably is?
"No, and I would be surprised if he was."
Hamilton was recently asked if he does still have the desire, and what it takes. to fight for the ultimate prize, a record-breaking eighth World title.
He told Corriere della Sera that "of course" he believes he can do it, adding that he knows how Mercedes " work and the type of culture – no trials, we win and lose together.
"They are highly motivated. They give their souls to bring us back to the top."
But will he still be chasing that goal at 40?
"Tough question," he replied. "Let's take this season – I probably won't win the title, but I feel the same pleasure in racing as when I started. Why should I stop?
"Maybe one day I will not be able to take the pressure anymore, I'll be tired, but that day has not yet come."
Source: Read Full Article