Discussing his move to Aston Martin, Sebastian Vettel says he has been given a very warm welcome to his new team.
It was announced before the start of the 2020 season that Ferrari wouldn't be renewing his contract and later that year he agreed a deal with Aston Martin, then known as Racing Point, to replace Sergio Perez.
With the team based in Silverstone rather than Maranello with considerably fewer resources, he's entered a completely different environment but says that materialistic things don't matter to him.
"It's no secret that I wasn't the happiest man last year," he told Auto Hebdo.
"I can't wait for the new season to start. I am surrounded by a group of very enthusiastic people. They are driven by a great state of mind.
"The workforce is much smaller than at Ferrari, partly, because we don't build an engine. We are on a reverse trajectory compared to most of the big teams, especially the ones where I raced previously.
"The situation is a little different, but what matters is not to have luxury chairs designed by prominent designers in the design offices. What interests me is the job done behind the scenes. From what I could see, the people are very talented."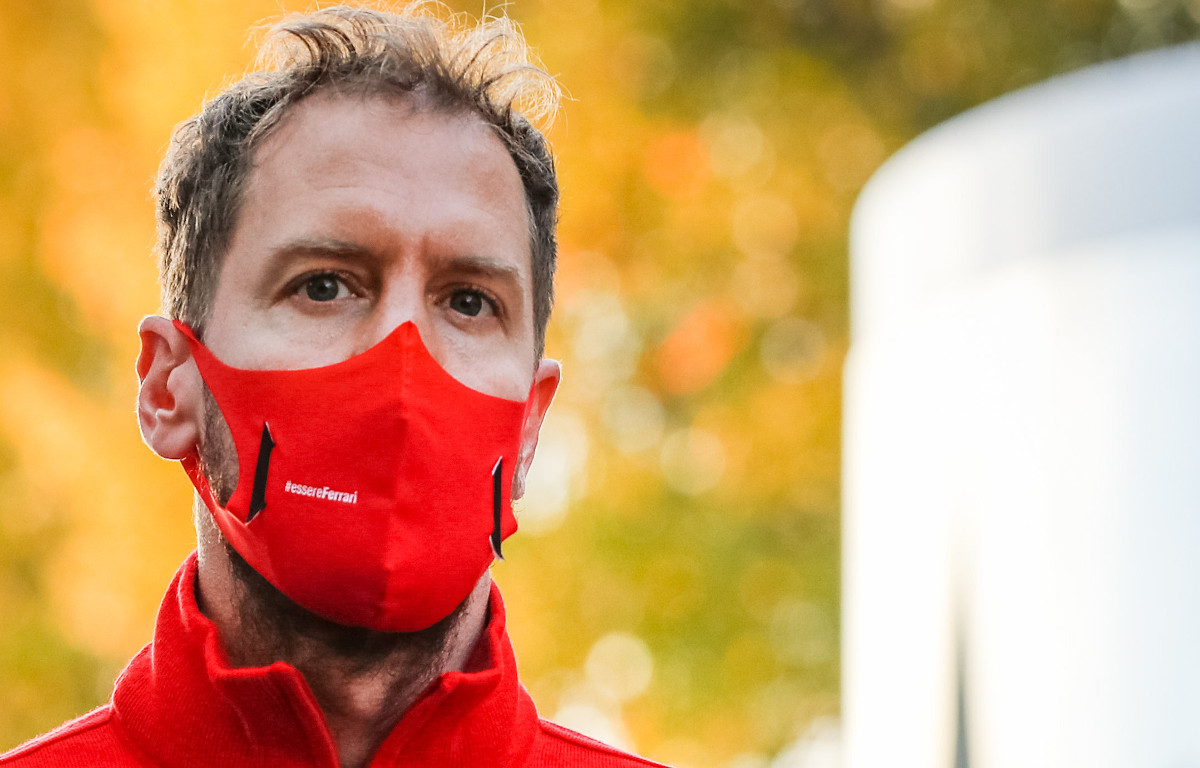 As he said himself, Vettel was far from a happy figure towards the end of his time at Ferrari as the relationship between the two deteriorated, and his form suffered as a result.
Given that, Aston Martin technical director, Andrew Green, said that to get back to his best, the four-time World Champion needed to feel loved, and while hugs are off-limits, he does feel at home already.
"It's hard to hug nowadays and everyone wears masks! The world as a whole needs love," Vettel said.
"On a more serious note, the people at Aston Martin have given me a really warm welcome, they are very caring and attentive. They made my integration much easier.
"I have to adapt to many things. I will be using a new engine, the buttons are not the same, some of the names are not the same, I don't want this to interfere with the driving. But I haven't just arrived in F1 so I know what to expect."
As for his reflections on his time in red, he views it as a positive experience despite the fact that he failed to win a title, but isn't dwelling on it.
"Some seasons were better than others. I am happy to turn the page," he added.
"I had a great time at Ferrari, I learned a lot. I met a lot of incredible people and racing for this team is a unique experience. These memories will stay with me for the rest of my life.
"I am now looking forward to the new challenge that lies ahead. I am not stuck in the past, I always like to look forward."
Source: Read Full Article