Ralf Schumacher thinks Sebastian Vettel has three more races before he runs out of excuses for not beating Lance Stroll at Aston Martin.
Excluding rookies, of the five drivers who arrived at new teams this season, Vettel has comfortably struggled the most.
He is the only one of that quintet not to have scored a World Championship point so far in 2021, with a best finishing position of 13th in each of the last two races.
Three times out of four, the German has ended up behind his team-mate, owner's son Stroll jnr, who has collected five points up to now in his third campaign with the squad formerly known as Racing Point.
That experience within the Silverstone-based outfit gives the Canadian an advantage over Vettel, but his 33-year-old colleague has been an F1 racer since 2007 and his knowhow ought to count for plenty.
At present, Vettel appears to be continuing the decline that set in during his final year with Ferrari – and Schumacher believes the early summer races in Monaco, Azerbaijan and France will reveal much about his prospects for the rest of the year and beyond.
"Sebastian Vettel's task in the coming races will be to dominate his team-mate," Schumacher told Sky Germany. "As a four-time World Champion, he has to.
"If he is not clearly better there and does not bring the team forward, then at some point you have to ask yourself whether all of this still makes sense.
"But we are not there yet. We should give him two or three more races, but then the problem of getting used to the Aston Martin should slowly be over."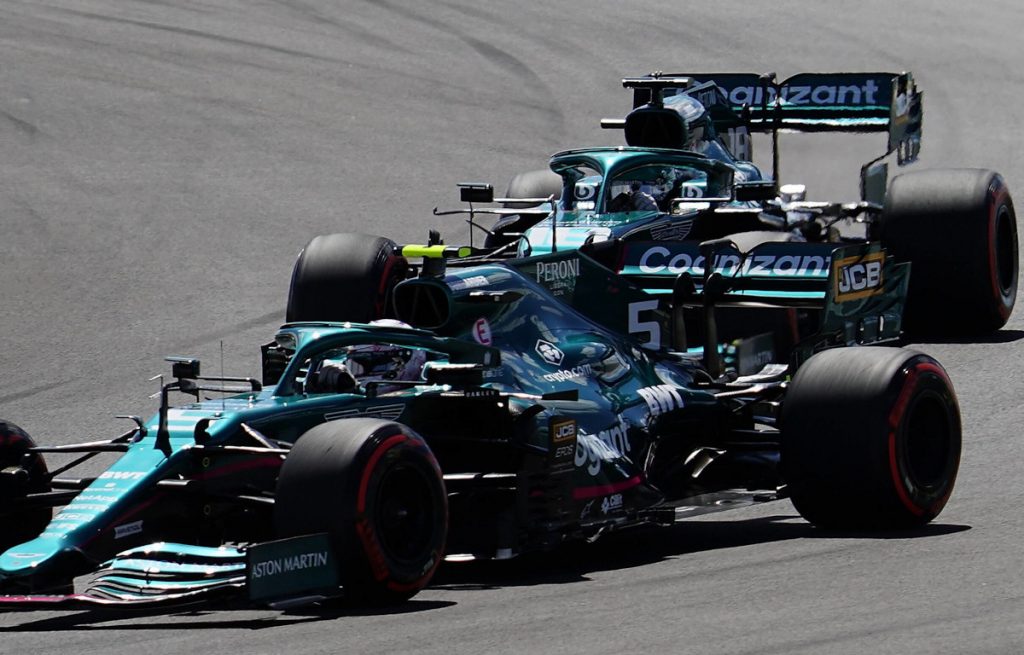 Check out all the latest Sebastian Vettel/Aston Martin merchandise via the official Formula 1 store
Schumacher, who won six grands prix between 2001 and 2003, believes Vettel will already be irritated that Stroll is outperforming him, despite still going through the settling-in phase at Aston Martin.
"I know that as a Formula 1 driver, you question yourself in every practice session and after every race when you are behind your team-mate," said the 45-year-old former Williams, Jordan and Toyota driver.
"You always ask yourself questions like 'how can it be that he is faster, how come he can brake 10 metres later?'
"That gnaws at Sebastian Vettel, and we also notice that in certain statements in interviews."
But Schumacher thinks the Monaco Grand Prix offers an opportunity for Vettel to start turning his fortunes around.
"You can make a difference as a driver on this circuit," said the brother of Michael Schumacher, the seven-time former World Champion.
"However, it's a fine line because you have to risk more in a less than ideal car.
"Lance Stroll is at home for longer in the car, which is a disadvantage for Vettel, especially in Monaco where you have to feel extremely comfortable in the car in order to be able to fully develop.
"But maybe they will put everything they can on a car that's not so efficient and maybe some help will come from mistakes by the opposition."
Source: Read Full Article