Lewis Hamilton is set to surpass Michael Schumacher's record tally of 91 wins, and Sebastian Vettel has mixed feelings about it.
Hamilton is just one victory away from joining Schumacher on 91 and, with such a dominant car, is likely to claim the record himself before the end of this season.
While Vettel says he'll be happy for the Brit, he admits that it will hurt to see Schumacher, an idol of his, have it taken from him.
"It's always been a number that has appeared impossible to reach," Vettel said.
"Now seeing the last years and Lewis's track record, he was getting closer and closer, and I think it is probably at this point a question of time [before he] reaches that.
"On one hand, I will for sure be sad, because Michael is still my hero. On the other hand, I will be very happy for Lewis. He deserves all the success that he has had in the last years, and he is going to have in this year – I don't know if he remains [in F1], but I guess so – and the next years.
"A bit half and half, mixed emotions. For myself, I don't know, obviously, I'm far away."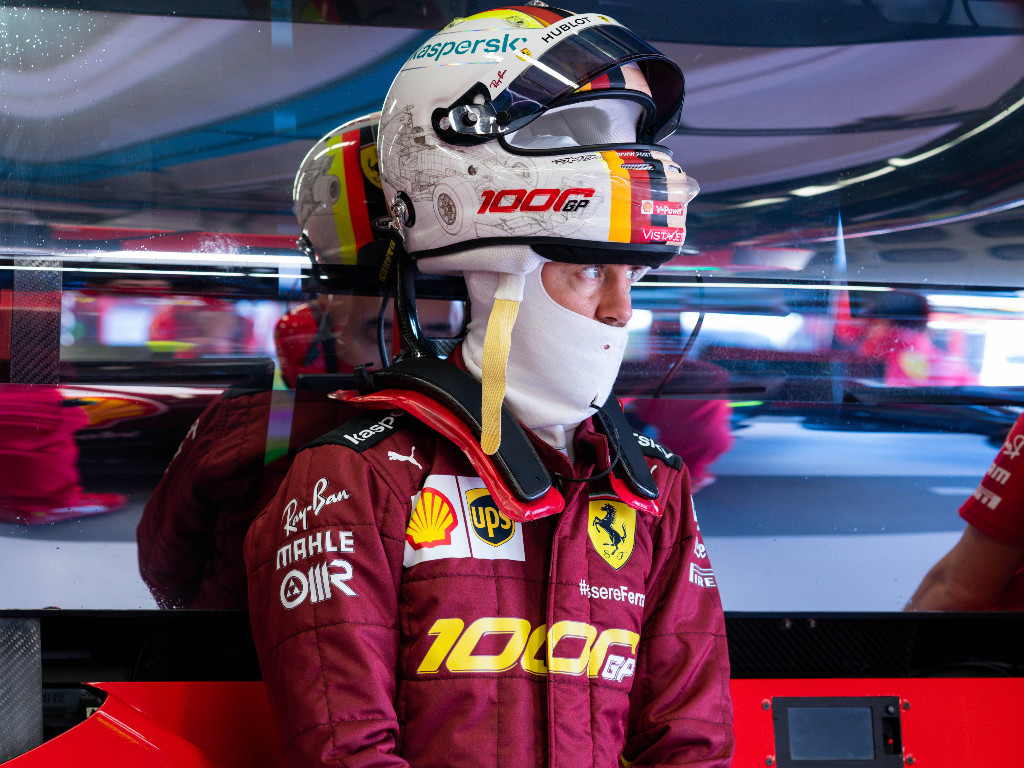 Head on over to the Formula 1 store for all your official Sebastian Vettel merchandise
If Vettel is to add to his own win tally, it will most likely be at Aston Martin in the future as the Ferrari he's currently in isn't quick enough to be near the front of the field.
Bearing this in mind, he just wants to try and enjoy his last races in red, and isn't expecting too much in terms of results.
"It is different, but I will obviously try to do the best I can to help the team score some points," Vettel added.
"I think that that's, realistically, the most that we're looking at right now. We still have some races left, so the main target is to enjoy those.
"I'm obviously very much looking forward to starting [at Aston Martin] but I have to be patient and finish this season first."
Vettel himself has 53 wins to his name, putting him third behind Hamilton and Schumacher in the record books, two ahead of Alain Prost.
Source: Read Full Article