If Christian Horner is the "protagonist in a pantomime" than Toto Wolff is the "pantomime dame", says the Red Bull team boss.
It seems some days Horner and Wolff just can't help themselves.
Whether it is done to take the attention off their drivers or it is simply a case of there is no filter, the two have spent a large part of this season trading barbs in the media.
The latest salvo fired by Wolff was to call Horner a "protagonist in a pantomime", adding that "people have a microphone in front of them or a camera on them and they start to behave like little actors, like Hollywood."
Horner says thanks for the compliment.
"Look," he said during Friday's FIA press conference for the Mexican Grand Prix, "we all know Toto has a lot to say.
"I was quite flattered actually, I mean, getting called a protagonist, if you look at what the definition of that means, I think you also need an antagonist to have a protagonist.
"One could say that perhaps Toto fulfils that role pretty well – or if it were a pantomime then the pantomime dame role might suit him but look, it's all about what goes on, on track.
"I think it's a great competition between the teams, it's no-holds barred, pit walls going against pit wall, drivers against drivers, engine suppliers against engine suppliers, chassis against chassis. It's fantastic.
"We're loving it and occasionally you're going to get some flak thrown at you – but take it with a pinch of salt and sometimes even as a compliment."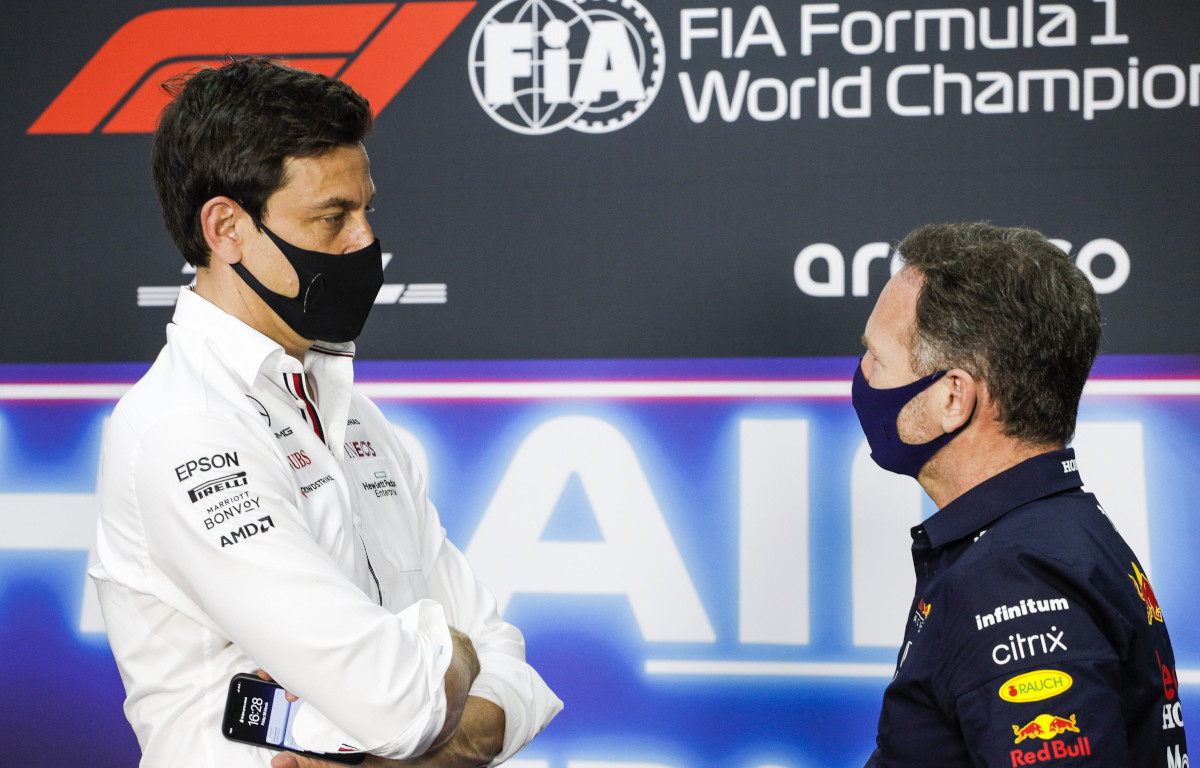 Horner denied that the needling between himself and Wolff made him want to beat Mercedes all the more, after all Wolff's comments are nothing but "noise".
"To be honest with you as far as we are concerned it is all noise," he said. "It all depends on what you do on the track and if you can do your talking on the track then that has way more weight and value.
"Toto likes to throw in a comment here or there and that's part of the needle, that's part of the sport.
"He's got a lot at stake. He's going for an eighth world championship with his driver. We are going for a first with Max and to add to the titles we have already won.
"Formula 1 is a competition and as the pressure builds you see people react to pressure in different ways. We are at the business end of that championship now and you can feel the tension and that will only grow the longer this goes on.
"So if Toto wants to make a comment or two, I'm fine with that. It's pantomime season coming up anyway, so it is what it is."
The Red Bull boss insisted he has no problems with Wolff, the Austrian just doing the job he's meant to do at the team he "inherited".
He added: "I have no issue with Toto. I think he has done a great job there in a team he inherited.
"Yeah of course there is respect, Mercedes are a phenomenal team. They have achieved great things and there is of course a respect between the two teams."
Source: Read Full Article