Mercedes have explained why they were late back on track after the lunch breaks during pre-season testing – and it had nothing to with catching a quick snooze.
Some people like a power nap or a read after their sandwich but that was not true of the World Champions in Bahrain. Quite the opposite, in fact, for they had plenty to work on.
Certainly the first two of the three mornings had not gone well for Mercedes – that was when, on Friday, Valtteri Bottas was kept in the garage for all but six laps due to a gearshift problem. And on Saturday morning, the car had to be transported back to the pits after Sir Lewis Hamilton had spun into the gravel and ended up beached.
In addition, Mercedes had decided to give Bottas and Hamilton three separate half-day turns in the cockpit, which meant the car needed to be set up for the afternoon driver during the one-hour recess between sessions.
It all meant that lunch breaks were a time when the garage was a hive of activity with work that continued while rival teams had gone back out on the circuit.
Asked why running time was lost early in the afternoons, Andrew Shovlin, Mercedes' trackside engineering director, said in the team's testing debrief video: "It's different reasons but fundamentally because we were trying to do a lot of work on the car in that lunch hour.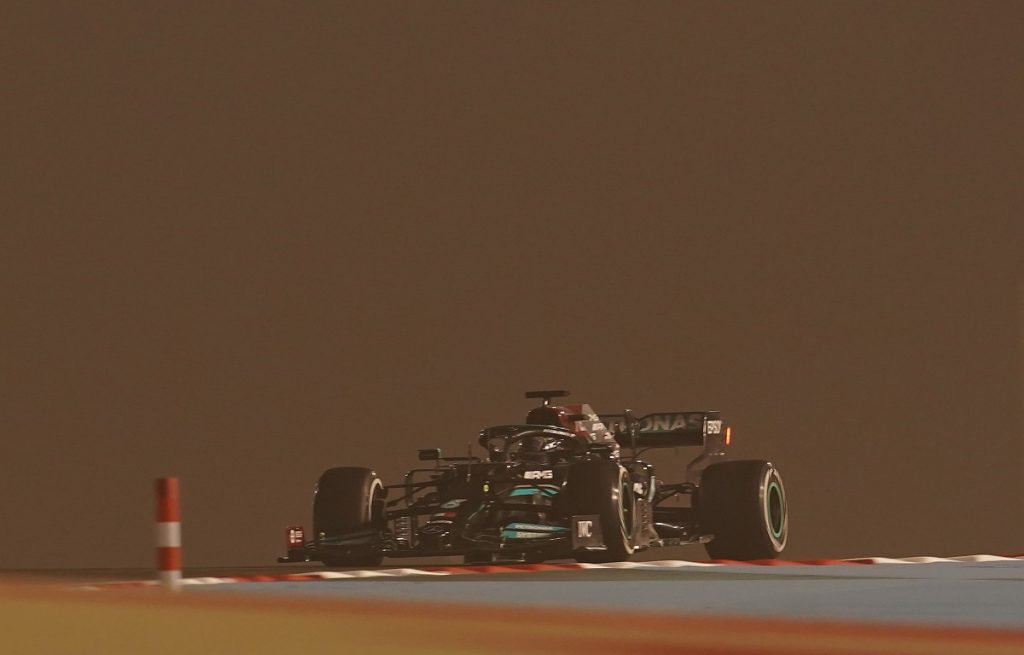 Check out all the latest Mercedes merchandise via the official Formula 1 store
"We have to do the driver swap, which requires quite a few items like pedals and things to change, so that's one thing.
"And then also, we were taking the floor off the car to do some checks and some service work on the power unit.
"Now we were thinking we would lose the first hour of the afternoon. We thought it might run in by 15 minutes or 30 minutes, but as you saw we were rarely out before four o'clock."
Ultimately, Mercedes' total of 304 laps completed over the three days of the test was the fewest by 10 – and 118 behind AlphaTauri and Alfa Romeo who did the most mileage.
One unusual factor for the teams to deal with was the sand that got onto the track as it blew in during the first afternoon's running, but it did not create too much extra work according to Shovlin.
"It was quite impressive to see how much sand there was actually that came in – behind the cars you saw it kind of swirling around everywhere," said Shovlin. "But it was surprising, it didn't actually set the lap times back a lot further.
"The wind was a problem and we had wondered before whether the sand would actually significantly affect the tyre grip but that didn't seem too bad, so it was surprising how much useful work we could do on the afternoon of day one."
Source: Read Full Article