Forced to raise the ride-height of the car in Monaco due to the bouncing that the drivers suffered, Andy Shovlin fears Baku, another street circuit, could have "similar challenges" for Mercedes.
Last time out in Monaco, Lewis Hamilton said such was the bouncing that if felt as if his "eyeballs are coming out of the sockets" while George Russell thought he would to throw a "wheelie".
It was disappointing for Mercedes as one race prior they had looked to have resolved their porpoising only to now suffer with bouncing.
Director of trackside engineering Shovlin explained: "Certainly, it was a lot harder to get the car to work around Monaco than it was in Barcelona.
"In Barcelona, we had shown that we had good race pace, even though we know there is still work to do to close the gap to Red Bull and to Ferrari.
"But the challenge of Monaco is the low-speed nature, it's a very bumpy circuit and we were struggling with the ride of the car.
"That was affecting the confidence of the drivers to carry speed and it just meant that we couldn't run it as close to optimum as we had been able to do in Spain."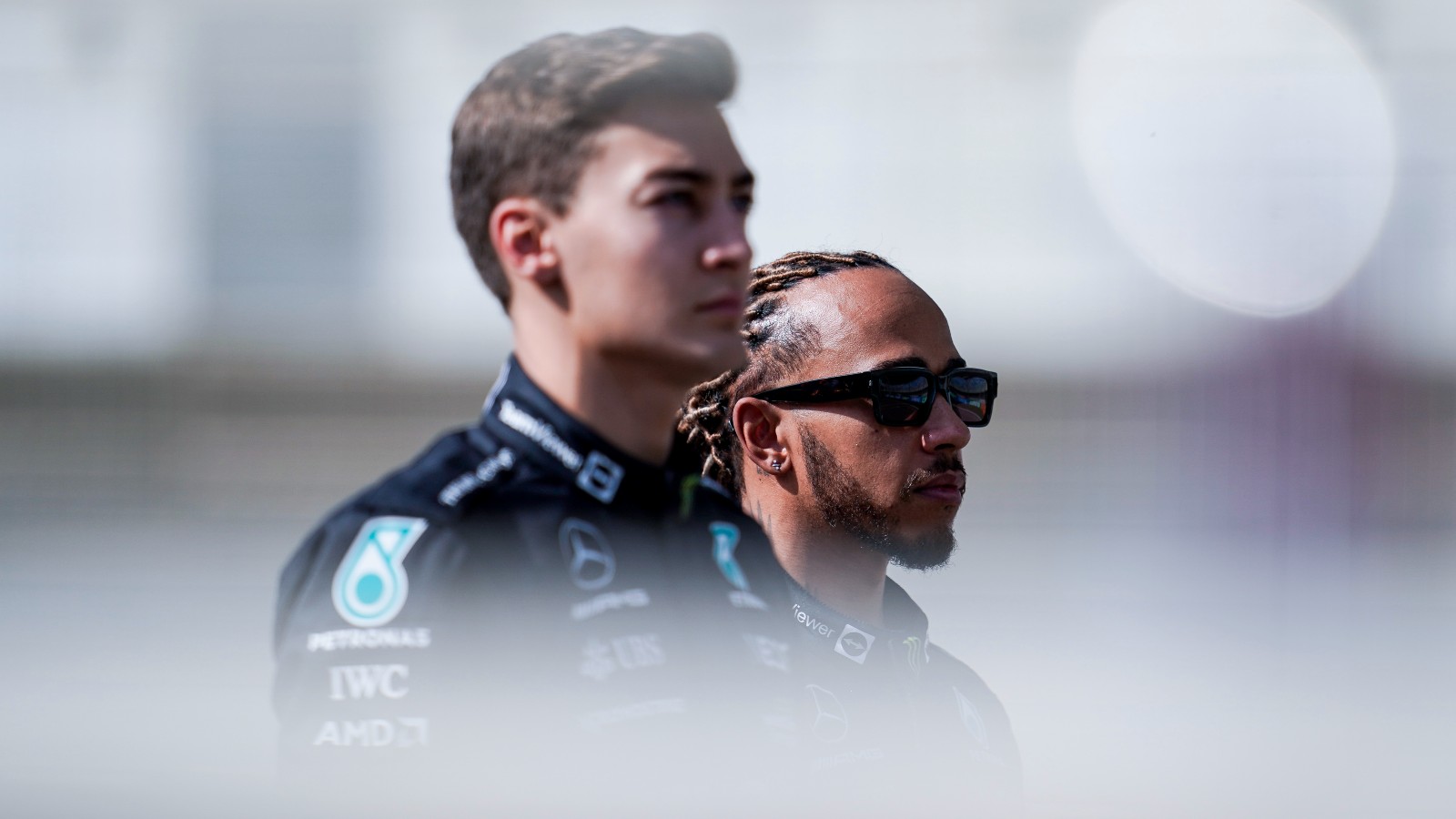 But while his drivers are hoping for better at the next race, Baku, Shovlin fears the characteristic of the street circuit means Mercedes could be in for more of the same misery.
Although it is high-speed track, unlike Monaco in that, it is still run on public roads which means the bouncing could be back.
"Baku might present some similar challenges," he said.
"We are working on areas though to try and improve the ride, try and be able to run the car a bit closer to its optimum window.
"But we are well aware that in addition to adding base performance to the car, we've got to make it work over a wider range of circuits.
"So, these are all things that we are busy with in preparation for Baku but also longer-term because there are other challenging tracks that will come up.
"But all of those projects are being worked on really hard because the team and the drivers are desperate to get back to the front."
Seven races into this season and Mercedes are third in the Constructors' Championship with 134 points, 101 behind Red Bull Racing.
The team has secured just three podiums, all P3 finishers, with Russell fourth in the Drivers' standings and Hamilton P6 but 34 points behind his team-mate.
Source: Read Full Article