McLaren CEO Zak Brown believes his team are starting to show the kind of traits which have made Mercedes a "great racing team".
Currently P4 in the Constructors' Championship, McLaren are enjoying their best season in recent memory, and Brown believes this is down to their improving teamwork and clarity on individual roles.
Asked by Autosport about the Woking outfit's key areas of progress, Brown said: "Teamwork. If you look at things like winter testing, I was very pleased to see we were first team out on seven of eight days.
"When we had an issue we got right back to being next team out.
"Pitstops are really strong. We've had some technical advancement there, that's just teamwork and focus. There's a very positive vibe.
"The biggest thing I've noticed is everyone's clear on their role, everyone's motivated, and working really well together.
"That's why you're seeing things like good pitstops and good preparations.
"It's teamwork that produces that type of results. Andreas [Seidl] is just going to bring another level of clarity to roles and responsibilities and focus.
"If we look at Mercedes winning all the races, yes they've got a great budget, but they are also a phenomenally well-run racing team so they can do the pitstops they pull off. They seem to not have bad weekends.
"That's a great racing team. That's what I'm starting to see here and Andreas is going to make that even better."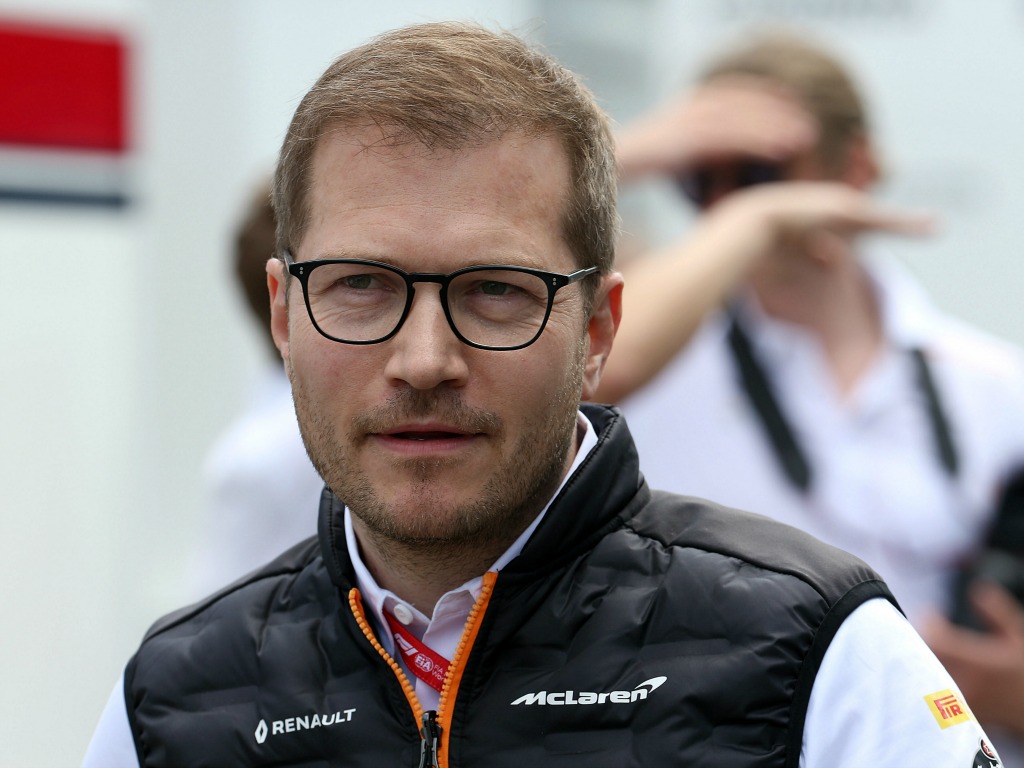 James Key was appointed McLaren technical director, and with Andreas Seidl now in place as team principal to try and improve the organisation all round, Brown believes he has got his men.
"From my leadership standpoint I'm done, I've got what I want and am very pleased with it," he said.
"I landed everyone I wanted to land. I don't feel like I got second-best in any of them.
"What Andreas ends up doing with the racing team is up to Andreas and he has my full support."
Seidl reiterated that he wants to get to know the set-up before making changes, but his focus in the short term is largely on making McLaren's budget as efficient as possible.
"What is obvious, we are missing is 1.5-2s," Seidl explained.
"This means that if you put it into perspective with the budget we have, with the infrastructure, we have to do better overall. That's the mission right now.
"I first need to understand the organisation entirely. Then make my mind up how to structure this project in the future.
"It's important also to get the 2021 regulations because they will affect the overall set-up of the team for the future.
"Then it's down to me, together with Zak, to work out this mission and how we want to approach these next years."
Follow us on Twitter @Planet_F1 and like our Facebook page.
Source: Read Full Article