Ex-F1 racer turned pundit Martin Brundle expects a faster Mercedes to turn up for the season-opening Bahrain Grand Prix.
Mercedes naturally were the subject of much attention during the Bahrain test, as the reigning eight-time Constructors' Champions rolled out a new-look W13 featuring its zero-pod design, one which left fans and rivals alike with questions over the potential performance benefits.
Across the test though this innovation never really led to much in the way of strong lap times.
When Red Bull's Max Verstappen set the ultimate pace on the final day, pumping in a 1:31.720 in the RB18, Mercedes' best response, on the same C5 tyre compound, was a 1:32.759 courtesy of George Russell.
Were Mercedes hiding their true performance, or was that really them at their current best?
Brundle does not expect Mercedes to become the pacesetters as the teams return to the Bahrain circuit for the first race of 2022, but he does believe that they will be stronger than their showing in the test at this same venue.
So, his warning is that Mercedes should not be discounted.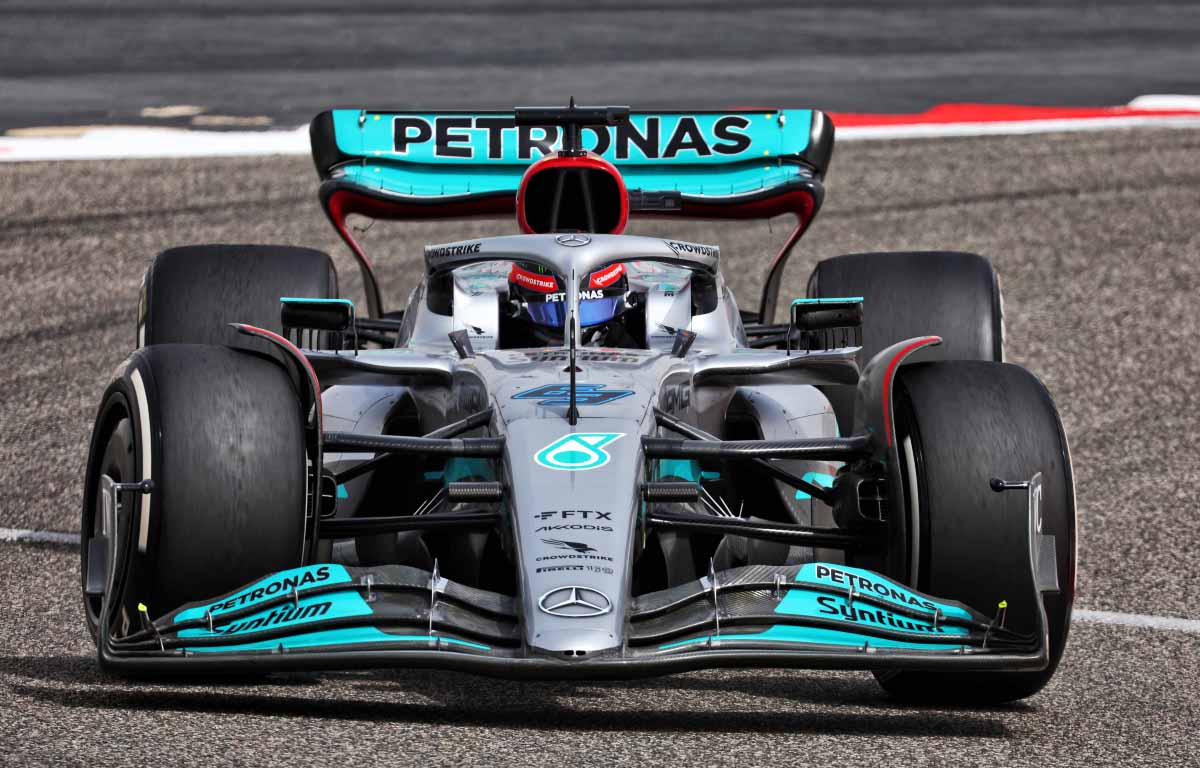 "The car looks a handful but who would you put in front of them?" Brundle questioned while speaking on Sky Sports F1.
"I'd go Mercedes [in third].
"Don't write them off, Mercedes. I'm sure when they turn up… even in race one, they'll be quite a bit faster."
If Mercedes appear to be on the back foot after testing, then spare a thought for McLaren, who thanks to issues with the front brakes struggled to put a race simulation together in the Bahrain heat.
Should the team's fix prove unsuccessful ahead of the race, then as pointed out by Brundle's fellow Sky F1 pundit Anthony Davidson, it raises question marks over whether they could even make it to the chequered flag.
"The other, maybe more important question is, who's going to finish the race?" said the Brit.
"Who's got the reliability on their side? So far you'd have to say this test hasn't looked brilliant for McLaren with the brake issue, fingers crossed they can turn that around in a week's time."
Braking issues aside, Brundle still has McLaren as the fourth-fastest team heading into the season.
"I think judging by previous tests I think you'd have to put McLaren in there for fourth, but it's quite close behind them," he said.
Source: Read Full Article