Lando Norris says the McLaren MCL36 did not improve between Bahrain and Saudi Arabia, the latter track just suited it more.
It has been an underwhelming start to the season for McLaren, who after two rounds find themselves P8 in the Constructors' Championship with only six points.
All of those were provided by Norris in Saudi Arabia, the Briton taking a P7 finish while his team-mate Daniel Ricciardo ground to a halt and was forced to retire from the race.
Before that, McLaren had finished comfortably outside of the points in Bahrain where they were hindered by issues with the front brakes.
So while Saudi Arabia was a big improvement performance-wise, Norris revealed the MCL36 had not taken a step forward, rather it was a case of the Jeddah Corniche Circuit playing to more of its strengths.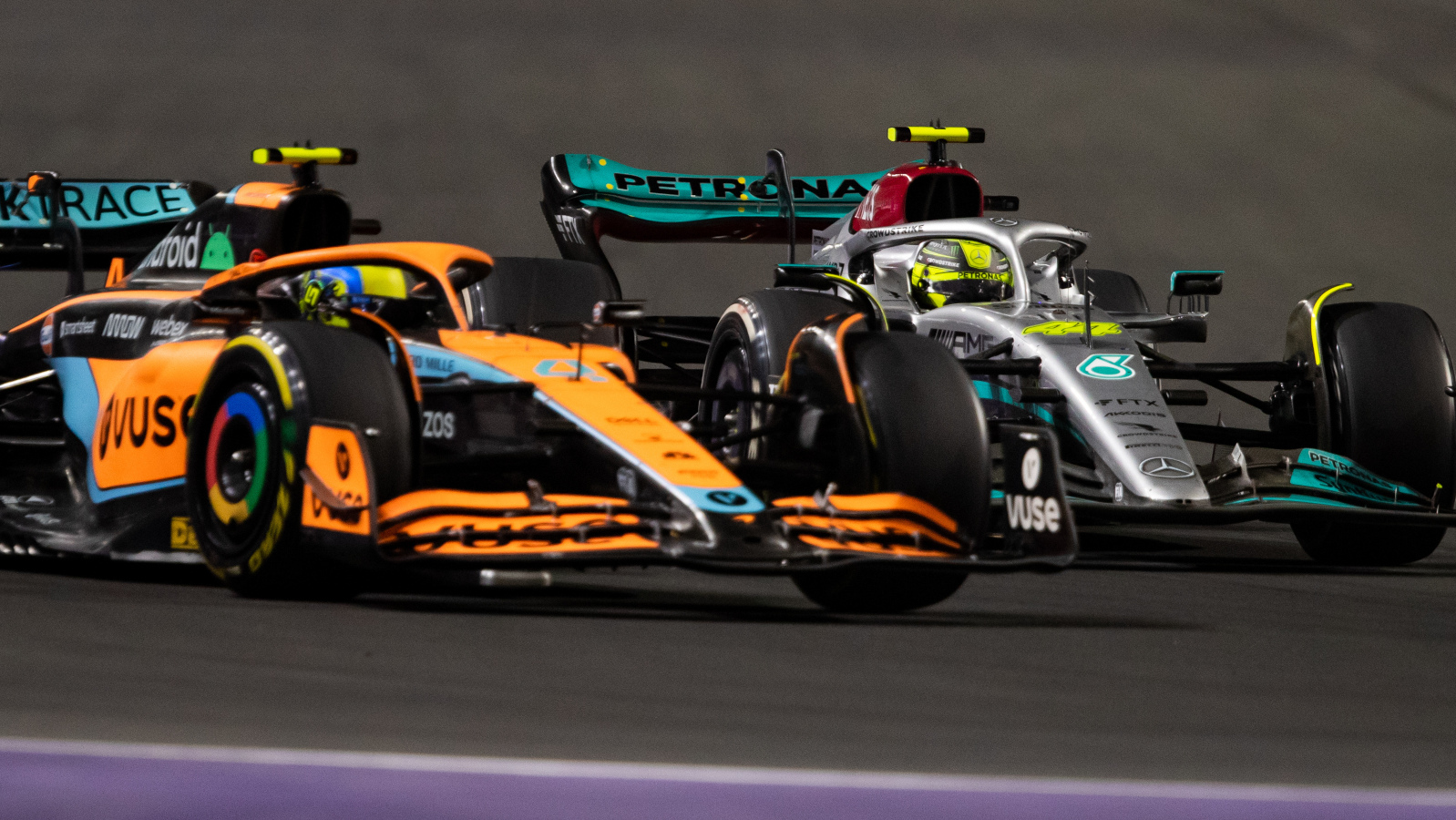 Asked during the F1 Nation podcast how much of a surprise that P7 finish at the Saudi Arabian Grand Prix was, Norris replied: "I mean, after last week (Bahrain) you would say it was a surprise.
"But this week our pace was much better, so maybe not the biggest. I'm happy with it. I feel bad that I have to be happy with a P7.
"The car is in exactly the same position as Bahrain, that's the problem.
"If we went back to Bahrain, we'd still be out in Q1 and we'd be fighting for 16th and 17th like we were.
"It's just this track suits our car a lot more, suits the medium and high-speed, but it's just a difference – the car is literally exactly the same.
"I guess we know a little bit more of where our strengths are, but our weaknesses are the slow-speed corners and we are a very long way off still at the moment."
Next up is the Australian Grand Prix at Albert Park, so it was suggested to Norris this could be another difficult race weekend due to the presence of more slower corners.
However, since the last visit in 2020 which was curtailed by the start of the pandemic, Albert Park has been redesigned to create what will be a faster lap, so Norris heads into the event with hope.
"Well, it's changed," he said when put to him the signs were not good for McLaren at Albert Park.
"It's a smoother surface, so I'm hoping the new one will be better for us than the old one."
Source: Read Full Article