FIA president Jean Todt has claimed Red Bull changed their tune about an engine freeze after it was announced Honda are pulling out of F1.
Honda's withdrawal from the sport was revealed at the start of October, although it was reported Red Bull knew in August about their doubts over whether to continue.
It means Red Bull are now seeking a different source of engines for the two teams their company owns, the other being AlphaTauri, with their priority being to acquire Honda's intellectual property for the engines and set up their own operation.
However, Red Bull team principal Christian Horner has insisted that would only be possible if the FIA imposed a freeze on engine development in Formula 1 from 2022 to enable them to be on a level playing field with their competitors Mercedes, Ferrari and Renault.
According to Todt, this represents a markedly different stance from Red Bull compared to their position on the subject earlier this season.
"In May, Red Bull told us that under no circumstances should there be a development stop because otherwise Honda would quit," said Todt in an interview with Auto Motor und Sport.
"Now they want the opposite. It can go so quickly in this business."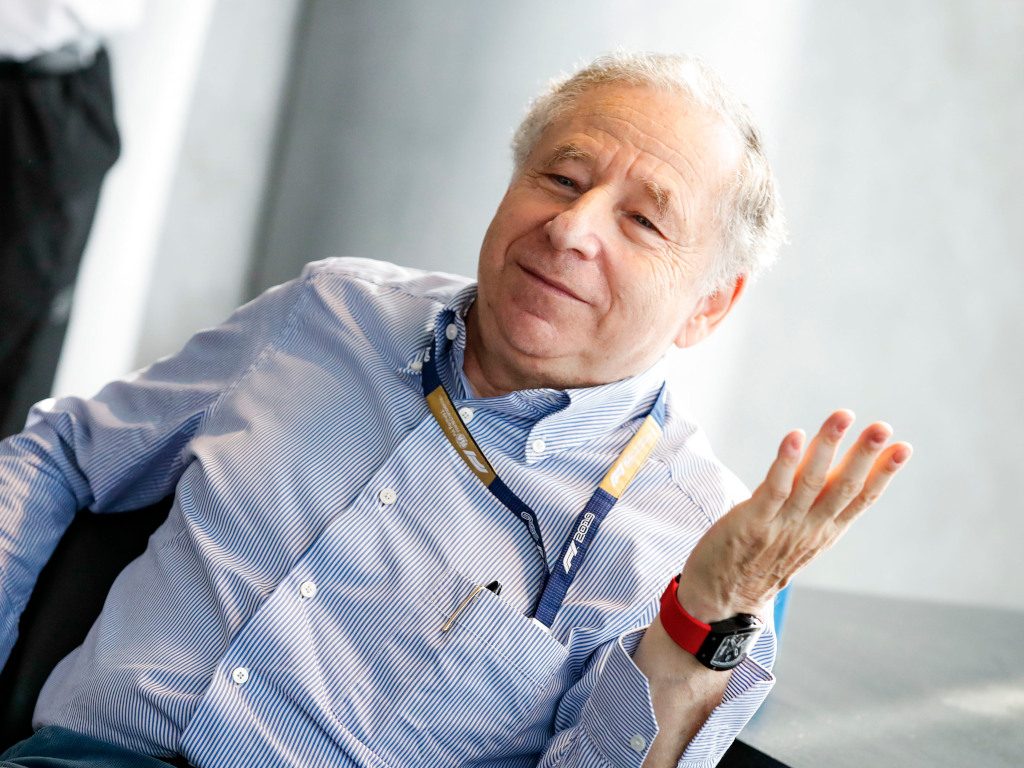 Get your hands on the official Red Bull 2020 collection via the Formula 1 store 
Asked about the engine of the future, Todt said: "Two or three years ago nobody believed in the fuel cell. Now it's suddenly the holy cow.
"I have to say I don't know. That's why I want to have all the suggestions on the table and have them checked by my experts. Emotions have to stay out of the game. That only leads to wrong decisions. And we can no longer afford any of them."
Todt also revealed that the FIA have also been put under pressure by the fuel suppliers but that he will not buckle to their demands.
"I respect every opinion and every request, but I will not allow myself to be blackmailed. Nobody," Todt added.
"The fuel manufacturers have also threatened us that they will only continue if there is more competition. Much more important is that they invest their money in the development of emission-free fuels. In the end, all that counts for me is the right arguments, not any threats."
The 74-year-old Frenchman is not fundamentally against stopping engine development but under no circumstances would he get involved in horse trading if an engine freeze meant a waiver or postponement of the introduction of CO2-free fuels, saying: "We have to drive emission-free, sooner rather than later."
Source: Read Full Article