George Russell says he would be more in favour of a qualifying reverse grid race than an actual grand prix, either way Mercedes will win it.
Formula 1 is considering various ways to spice of the show, one of which is reverse grid races.
There is, however, some confusion surrounding the topic with reports suggesting it would be the Sunday grand prix that is run with a starting grid in the reverse order.
Bosses, though, are actually looking to do a qualifying race in the reverse order.
It would be a a Saturday sprint race with a grid lining up in reverse championship order, the result of which would determine the grid for the Sunday grand prix.
Russell, who previously spoke out against reverse races, says he is open to a qualifying race "rather than if it were for points. I think that's where I thought it was going initially."
Either way, though, he reckons Mercedes would take it.
"I still think that Mercedes would win!" he told The-Race.
"It'd be really interesting in the midfield because the pace between all of those cars is so close, separated by a tenth or two.
"You'd suddenly find the guys on the back end of that pace find themselves really in the points because the cars behind aren't quick enough to overtake, even though they are quicker.
"I'm happy to try things, we've got to try things and you live, you learn, you try things.
"It could be exciting, it might be a bit of a joke. But maybe we can try it once."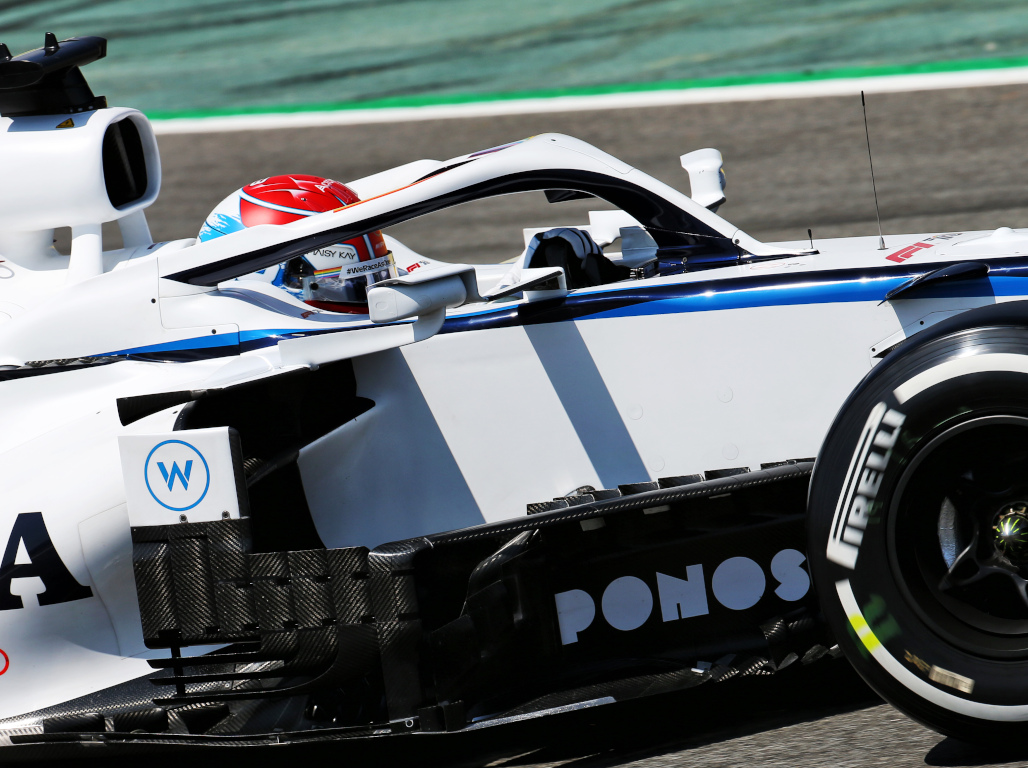 Get your hands on the official George Russell 2020 collection via the Formula 1 store
His Williams team-mate Nicholas Latifi says while he would prefer qualifying stays as it is, he is open to trying reverse grid races at circuits that often create boring races.
"I would assume it would be the tracks that maybe with the normal format haven't necessarily produced the most exciting races in the past years, just because of how difficult it could be the overtake at some tracks," said Latifi.
"It could be one of those things, 'don't knock it till you try it'.
"It'll definitely mix up the midfield. It's an actual race start, at the end of the day I think it's been clear that's what's been creating a lot of excitement in the past two rounds.
"So it's something to look at. It's just important we don't go away from the DNA of how Formula 1 is, which is not taking away that qualifying session.
"That is really one of the most important parts of the weekend and one of the most enjoyable parts from a driving aspect of getting to do a qualifying session."
Follow all the action from the Russian Grand Prix with the PlanetF1 live centre
Source: Read Full Article