Mercedes' strong start to race weekend in Monaco continued with Lewis Hamilton and Valtteri Bottas combining for another Silver Arrows 1-2.
Hamilton landed top spot with a 1:11.118 during his qualifying simulation run, which is just three tenths slower than Daniel Ricciardo's pole lap time in 2018.
He pipped Bottas by 0.081 seconds, with Sebastian Vettel a distant third – seven tenths slower.
Pierre Gasly and Alex Albon were P4 and P5 respectively as Max Verstappen, Kevin Magnussen, Antonio Giovinazzi, Kimi Raikkonen and Charles Leclerc rounding off the top 10.
Williams duo George Russell and Robert Kubica returned to the foot of  the standings.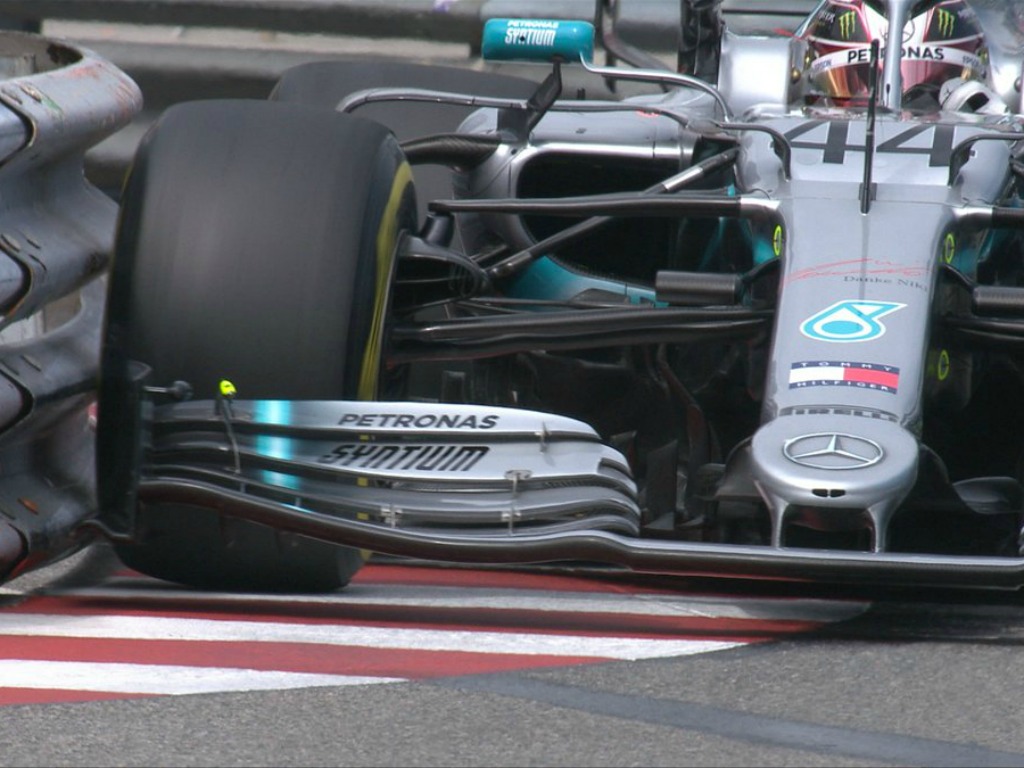 Mercedes wasted little time in re-establishing their dominance at the top of the timesheet in FP2, with Hamilton and Bottas both occupying the top two spots within the first 30 minutes of the session.
Hamilton was the first to drop into the 1:11 benchmark and Bottas swiftly followed. Both were on the mediums at the time. Verstappen on the faster softs, was a tenth down after his initial FP2 run.
Attentions then turned to the qualifying sim runs and Vettel was able to dislodge Hamilton from top spot. However, he was only 0.045s quicker than the five-time World Champion and his 1:11.881 was certainly there for the taking.
He did not beat himself, though, on his second attempt, with a heavy lock-up and traffic prompting him to abort the lap.
Mercedes swapped mediums for softs and provided an instant response; Bottas shooting up to the top by taking six tenths out of Vettel's best.
Hamilton looked on course to beat Bottas' time of 1:11.275 at the first attempt, going two tenths quicker through the first sector, but traffic also brought an abrupt end to the lap.
The Brit hooked it up on the second time of asking, shaving 0.030s off Bottas' previous best time. Verstappen would be forced to wait to try and topple the Mercedes cars as the sidepods and engine cover on his car was taken off to investigate an issue.
Back came Bottas, however, and back to the top he went with a 1:11.119. Hamilton was having none of it and duly responded  with a 1:11.118 before the race simulations then took centre stage.
With Verstappen still waiting to get back into his car,  he was almost joined on the sidelines by Vettel, who came with a whisker of hitting the barrier at Ste Devote.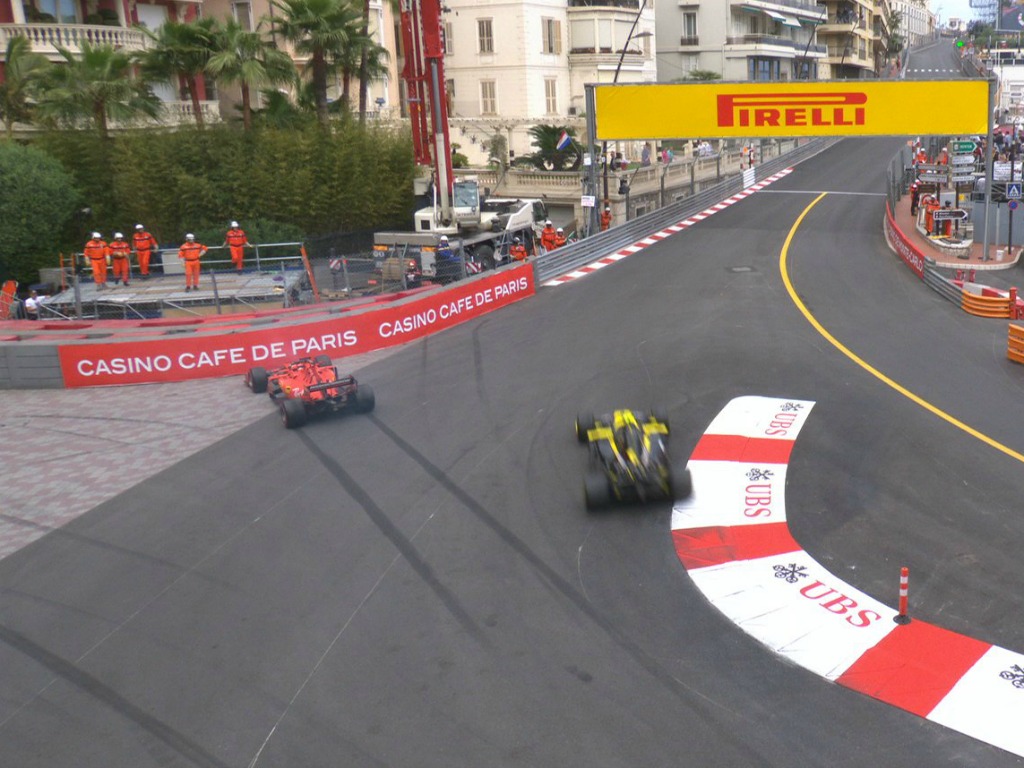 Verstappen returned to the track with 10 minutes to spare after Red Bull fixed a suspected water leak but, after just five minutes, the Dutchman was "very happy" to box again as his car was "sliding all over the place".
FP2 timesheet
1 Lewis Hamilton Mercedes 1:11.118 39 laps
2 Valtteri Bottas Mercedes 0.081s 47
3 Sebastian Vettel Ferrari 0.763s 40
4 Pierre Gasly Red Bull 0.820s 37
5 Alex Albon Toro Rosso 0.913s 49
6 Max Verstappen Red Bull 0.934s 17
7 Kevin Magnussen Haas 1.056s 52
8 Antonio Giovinazzi Alfa Romeo Racing 1.121s 50
9 Kimi Raikkonen Alfa Romeo Racing 1.224s 49
10 Charles Leclerc Ferrari 1.232s 40
11 Romain Grosjean Haas 1.274s 49
12 Lando Norris McLaren 1.275s 25
13 Carlos Sainz McLaren 1.301s 45
14 Daniil Kvyat Toro Rosso 1.459s 37
15 Sergio Perez Racing Point 1.634s 43
16 Nico Hulkenberg Renault 1.754s 47
17 Daniel Ricciardo Renault 1.770s 51
18 Lance Stroll Racing Point 3.440s 38
19 George Russell Williams 3.934s 35
20 Robert Kubica Williams 4.028s 43
Follow all the action from the Monaco Grand Prix with the PlanetF1 live centre
Source: Read Full Article