Carlos Sainz insists he has no regrets after missing out on a first F1 victory by less than half a second at the Italian Grand Prix.
The Spaniard capitalised on a terrific qualifying performance at Monza, starting P3 and getting past Valtteri Bottas into Turn 1 to be Lewis Hamilton's closest pursuer until the race turned on its head on lap 21.
With a Safety Car, a red-flag period and Hamilton having to serve a stop-go penalty after the restart, Sainz again found himself chasing the leader – only this time it was the unlikely figure of Pierre Gasly.
The McLaren got close to the AlphaTauri but not quite close enough, eventually crossing the line just 0.415sec adrift of the Frenchman who pipped Sainz in their respective chases for a maiden F1 success.
After the race, Sainz admitted he didn't "know whether to laugh or cry", but subsequently it appears his highest ever F1 finish now has a more satisfying feel.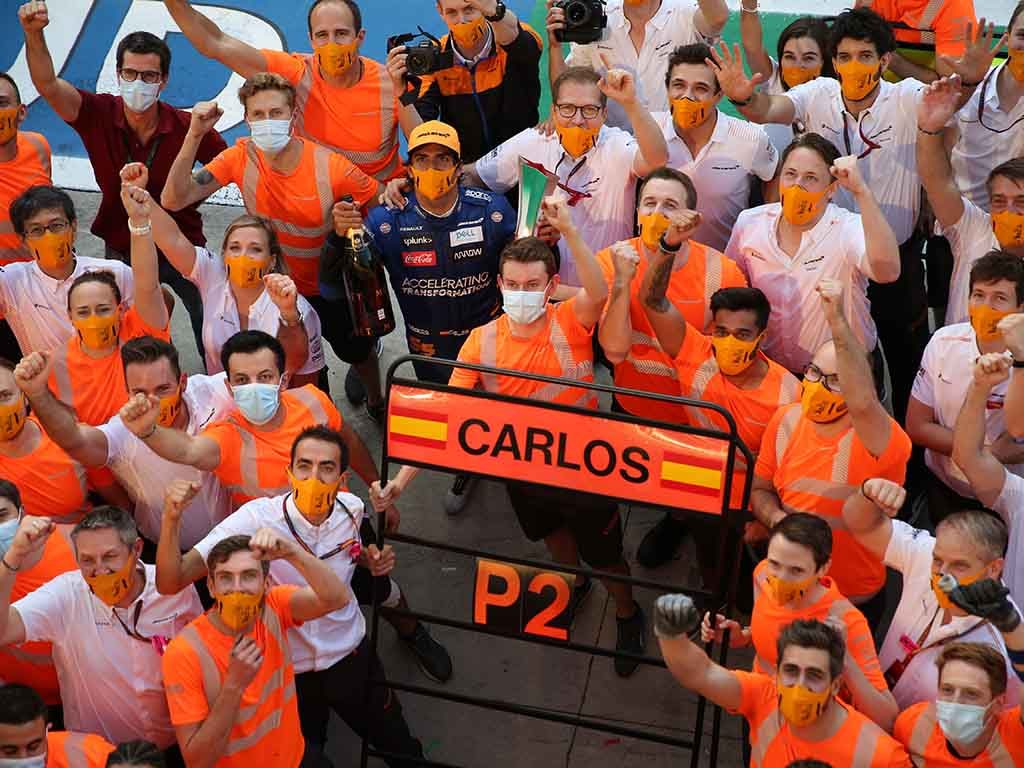 Head on over to the Formula 1 store for all your official Carlos Sainz merchandise
"It stings quite a bit less," said Sainz on the eve of the Tuscan Grand Prix weekend at Mugello, as he remains in the country he will make his home next year when joining Ferrari.
"After the race, the first thing I did when I went back to my room on Sunday night was to watch the race again and try to analyse what I could have done differently, how I could have actually made the win happen.
"But the more I've looked at it, analysed it and tried to think about it with my engineers and everything, it's actually a race where we did pretty much everything well.
"We executed nearly a perfect race, put together a very strong pace all through the race and we just couldn't win. When things like that happen, you just need to take it and focus on the next one."
Sainz will now try to be just as competitive at Mugello, which he is encountering for the first time.
"It will be a full new experience on an incredible track," said the 26-year-old. "Cambered corners, flat out – we don't go below 140kph they say, which is pretty quick for the slowest speed.
"Things are happening a bit differently with not knowing the track and how the tyres will react and we are ready for a very exciting weekend."
Source: Read Full Article