Last week's unveiling of the Virgil Abloh x Mercedes-Benz "Project Geländewagen" was unmissable: on its release, HYPEBEAST sat down with Abloh to learn more about the project. And given the enormous cultural output that Abloh has already created, it was about time the Off-White™ CEO, Louis Vuitton artistic director, DJ and the fashion industry's most prolific collaborator added another title to his name: "CAR DESIGNER."
Like anything Abloh attaches his name to (remember Evian?), the Mercedes-Benz G-Class will quickly become a part of pop culture. And Mercedes itself already boasts a cultural capital beyond that of most automotive companies: Notorious B.I.G. mentions 'Benz in "Big Poppa," while Jay-Z and Kanye West boast in "Otis," "They ain't see me 'cause I pulled up in my other Benz/ Last week I was in my other other Benz." The G-Class has previously crossed over into fashion with its 2012 mastermind JAPAN G55 AMG collaboration, and was even referenced in Grand Theft Auto V, appearing as "The Dubster." The G-Wagon already has solidified itself within the same hype-focussed, peacocking culture that champions Off-White™ and deems anything Virgil Abloh touches the work of a visionary. 
1 of 4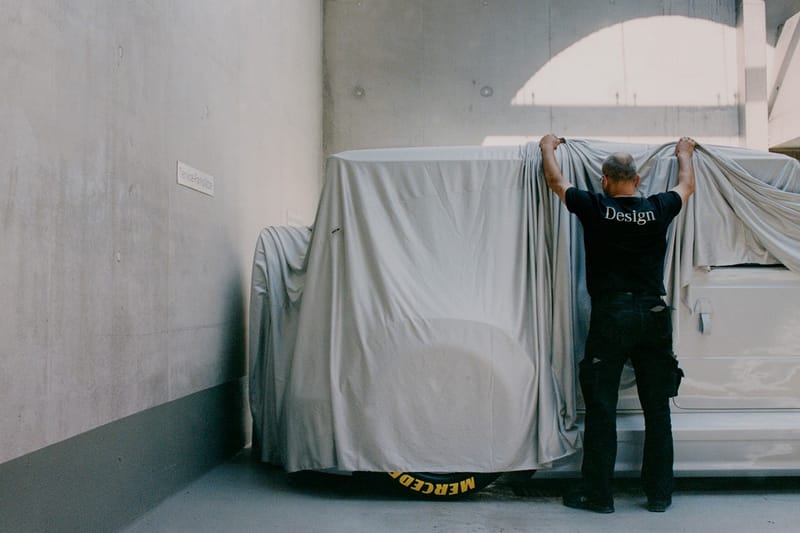 Mercedes-Benz2 of 4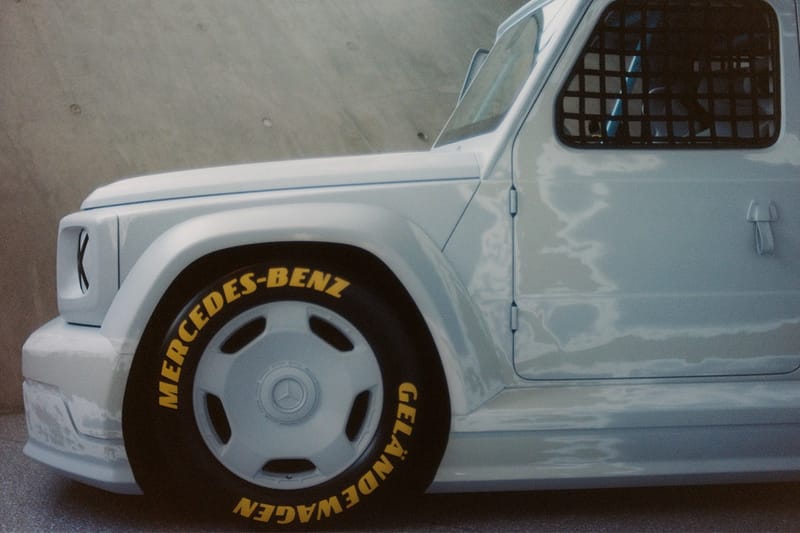 Mercedes-Benz3 of 4
Mercedes-Benz4 of 4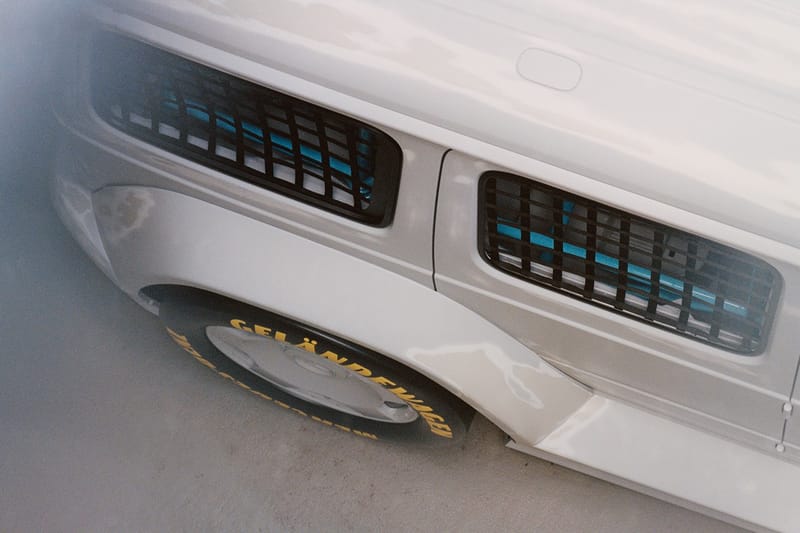 Mercedes-Benz
But before we even try to understand who or what Virgil Abloh's G-Wagon is for, let's examine the car at its core. The G-Wagon — lesser-known by its official name the G-Class — launched as the Geländewagen in 1979. It was rugged, a go-anywhere do-anything machine with an iconic boxy design that offered very little in the way of creature comforts. It was used in the army for years before it became a popular posermobile. 
In the '90s, Mercedes-Benz re-developed the G-Class for civilians, furnishing it with lush leathers and woods. In 2001, the V8 G-Wagon Paris Hilton's crew drove around Los Angeles in hit the U.S. market, catapulting its pop-culture status like a bejeweled flip phone or a small dog in a handbag. However, in doing so, its rugged roots were forgotten. Mercedes-Benz made some attempts to reignite its outdoorsy nature: a six-wheeled variant was launched in incredibly limited numbers. But Dan Bilzerian and Post Malone have one of those. Kylie Jenner has the stacked 4×4² G-Wagon, Travis Scott has one of the 99 drop-top Maybach G650 Landaulets costing $1.6 million USD apiece. Oh, and Virgil Abloh has a G-Wagon, of course.
The Virgil Abloh x Mercedes-Benz "Project Geländewagen" draws inspiration from plenty of relevant — or irrelevant, depending on how you look at it — influences. For example, the vehicle is lower and wider than the standard G-Wagon, its side mirrors and door handles are shaved off, and its lights, windows and most interior furnishings have been deleted to make it feel like a racecar. It's fitted with the seats from a DTM racing car, and its gray paint job is partially sanded, or as Abloh says, "The idea of the paint is unique in so that it runs away from the idea of perfection. The finish is typically like the underlining of a car. The idea here is to embrace the human touch."
For a car with a "human touch," it's awfully unwelcoming. But that's because it's a "RACECAR" now, and not only that but also a vehicle which "showcases future interpretations of luxury and the desire for beauty and the extraordinary," according to Gorden Wagener, Mercedes-Benz Chief Design Officer. So what does it do right, and who is it for? 
Well, it's certainly not as luxurious as a standard G-Wagon, or as practical. But then "Project Geländewagen" is a one-off art car, so it doesn't need to be. Sure, it maintains the shape of the G-Wagon — the iconic boxy silhouette, a spare wheel on the rear — but that won't make it a very aerodynamic racecar, either. Was Virgil the right candidate? Did his strip-everything-away vision translate well onto one of the most significant cars of the past decade, known for its grandeur and luxurious statement-making presence? Art can be whatever it wants to be. Apparently, so can Virgil. But to take the G-Wagon, to change a highly physical and capable car in such a way that it strays from any original physical purpose, makes little sense to me. Crossed-out headlights and baby blue safety features, a racecar (or art car) does not make.
"Project Geländewagen" is a one-off and won't be for sale. So technically it's not for anyone. Not that you could use it on or off the road like a real G-Class, anyway. There is a small 1:3 scale model up for auction with Sotheby's, expected to fetch between $60,000 and $80,000 USD. You could also buy a real second-hand G-Class for that price.1 of 3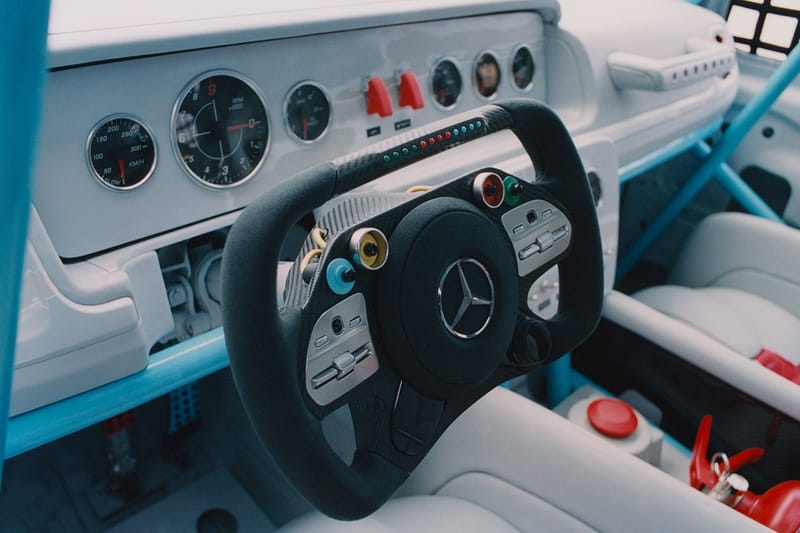 Mercedes-Benz2 of 3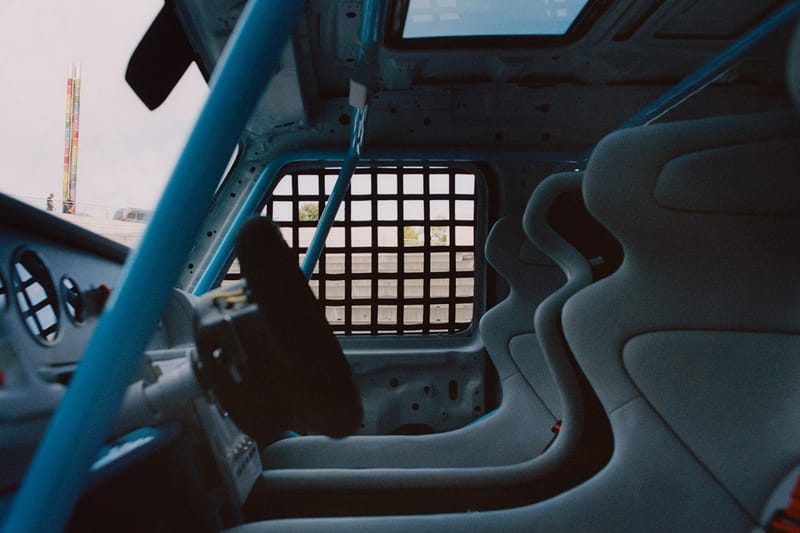 Mercedes-Benz3 of 3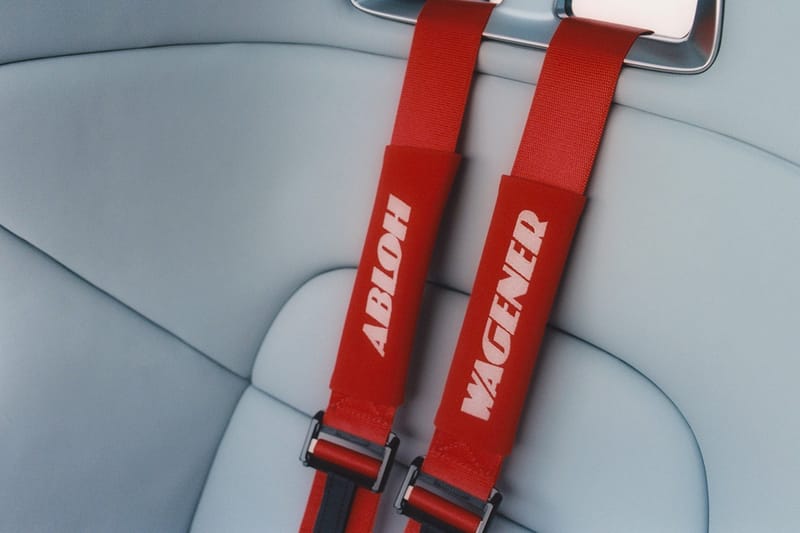 Mercedes-Benz
Art cars are nothing new. Mercedes-Benz has served as the canvas for many works, such as Hiro Yamagata's Earthly Paradise or the official CRO x Mercedes-Benz CLA Street Style Car. Fellow German manufacturer BMW is more commonly known for producing art cars, having worked with more renowned artists including Jeff Koons, David Hockney and Andy Warhol. But here, 'Benz wanted to steal pole position — and collaborating with Virgil Abloh was sure to make some noise.
As Abloh says, "There's a history to the brand [Mercedes-Benz] and the effects it has had on culture that just can't be denied." Unfortunately, the same designer completely neglected the cultural and historical importance of the G-Wagon, and while he recognizes that "Mercedes-Benz [is a] brand that embodies emotion," he's managed to deliver something that's quite the opposite.
Source: Read Full Article