If you asked me 10 years before that if would buy a "bullet", i would have laughed at you. How the tides have turned, ended up buying one few months back.
BHPian Rahulkool recently shared this with other enthusiasts.
If you asked me 10 years before that if would buy an "bullet", i would have laughed at you. How the tides have turned, ended up buying one few months back.
The story starts few years back, i had a back pain episode in early 2018. Was on bed rest for 1 month. Doc asked me reduce weight and not use two wheeler at least for 6 months. I had a KTM D200 then and sold it off thinking that i might be over riding forever now.
KTM Ownership report
By the end of 2018, i was down 32kg of weight and not riding for almost an year. I thought i will manage without a bike but it always bothered me that we only have limited time when i can ride, once you grow older anyways it will become impossible.
Took a TD of Bonneville and liked the bike but didn't want to take a loan for something which will be used only for leisure purpose.
Finally RE Interceptor was launched at mouth watering price. Took a TD of the bike in Dec 2019. Somehow i was not convinced because of the weight and handling. Took another TD in the Feb 2020. Both bike had the same issue with handling, now I feel both were having low tyre pressure.
TD in Dec 2019
My plan was to buy the bike in April 2020. Then everyone knows what happened in March 2020.
Finally in the end of 2021 everything seems to be getting back to normal. I saw a few very low mileage interceptor at an good price on OLX.
Shortlisted two bikes and checked them out with a friend on a sunday.
1. 2019 Silver interceptor – done about 2400kms, not much in terms of accessories, just RE sump guard and Atom exhaust. Asking 2.4L, ready to negotiate a bit.
2. 2019 chrome interceptor – done about 4600kms, few RE accessories worth 10k on the bike, running stock exhaust. asking 2.6L, non negotiable.
First we checked out the silver bike and it ran absolutely fine. Exhaust was too loud for me but owner had the original exhaust. The seat was also modified (lowered) to suit his height. The owner had a covered parking, level of parking space was very high from the road and it could not have been flooded. As there was flooding in some parts of chennai in the previous rainy season. He said that the bike was used only the highway for few times and otherwise it was parked at home. He had a young child and did not get opportunity to ride the bike. There was a lots of rust built-up in chrome parts like indicator, tail lamp, mirrors, fuel lid etc. The metal chrome parts were in good condition and there was some superficial rust that could be cleaned. These plastic parts could be cleaned or changed later if needed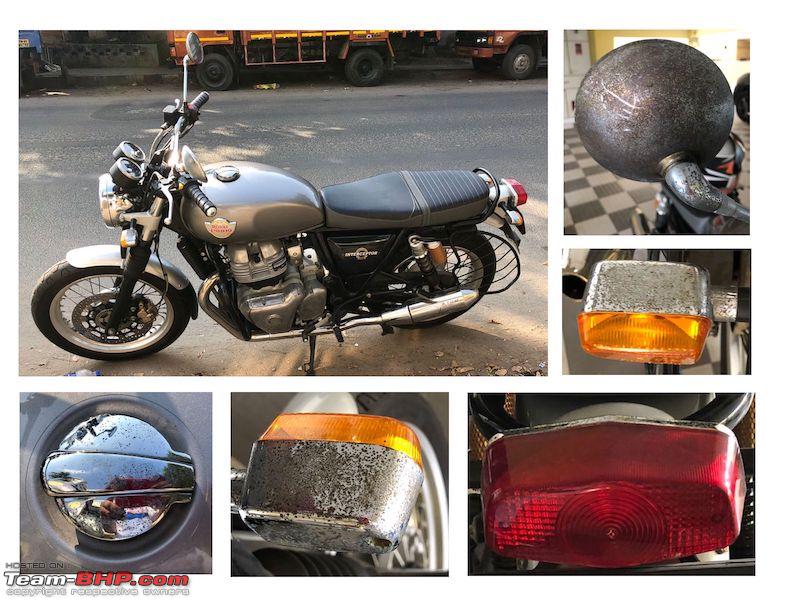 Otherwise bike was in relatively in good condition. Even the fenders were mostly clean. Tank and side panels had PPF installed. No scratches anywhere on the bike. The leg guard and brake lever had some bruises, meaning bike had fallen at least once, but it was very small and minor. Mostly in a parking of something. Tyres were in good condition and original which came with the bike.
Bike rode really well.
Now coming to the second chrome bike.
(Image taken from web as i had not clicked full pic of the bike)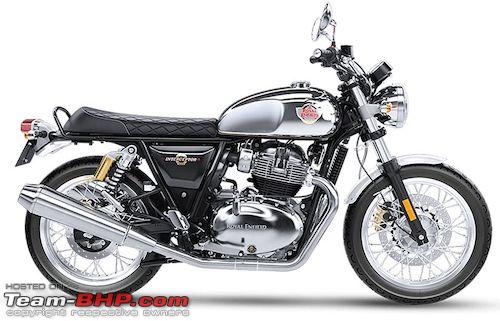 Although i like the chrome bike in pics. In person i was not a fan of the chrome. This bike also rode really well, no issues with the bike. There was some paint peeling issue, looked like someone maybe spilled brake oil.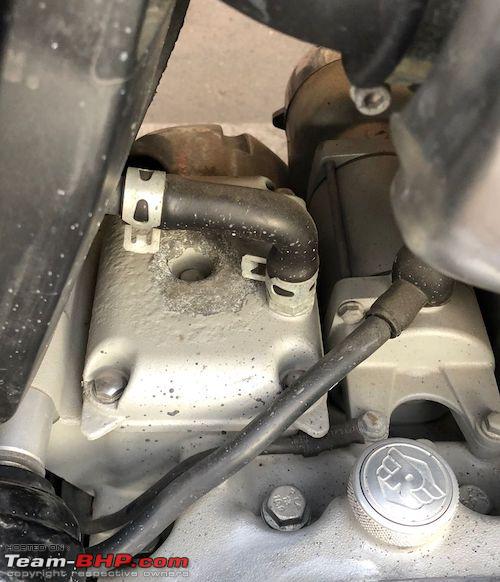 Finally decided on the Silver bike. Went to the RE service center and got all the service details for this bike. There was one free service still pending and all services were done on time. Around 8months of warranty is still left.
Negotiations took around 1 week time. Ended up costing me 2.3L with RC transfer and HP removal, as loan was paid but it was not removed from RC.
Finally got it home on the 3rd week of feb.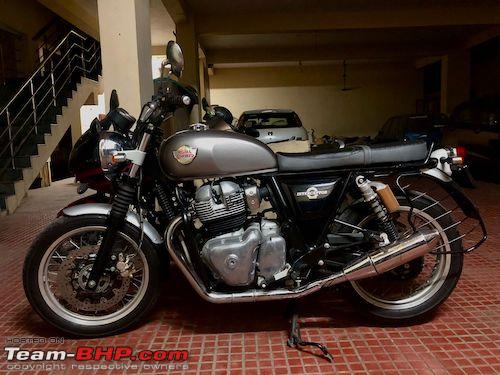 I didn't really use it for almost 3 weeks, wanted to finish the RC first and also take care of the aesthetics issues. Ordered chrome polish from amazon and rest detailing stuff i already had at home.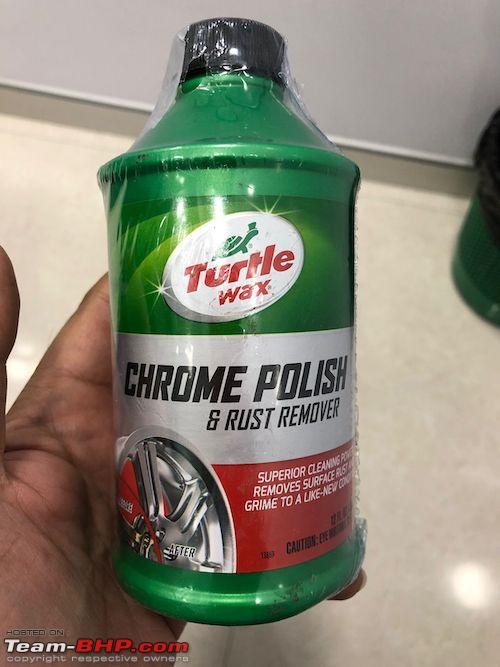 Started with the mirrors and exhaust first and they come out really shiny and nice. I didnt really expect the such vast difference.
Stock exhaust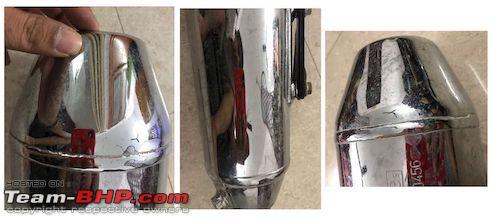 After cleaning and polishing
You can see the difference here !
Mirror cleaned up like magic, i was really surprised, i was planning to change them.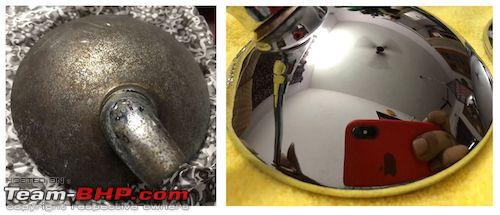 Removed the rear tail lamps and cleaned fender, mudguard etc. Removed the mud flaps as well, looks really bad. Will fix them back in rainy season.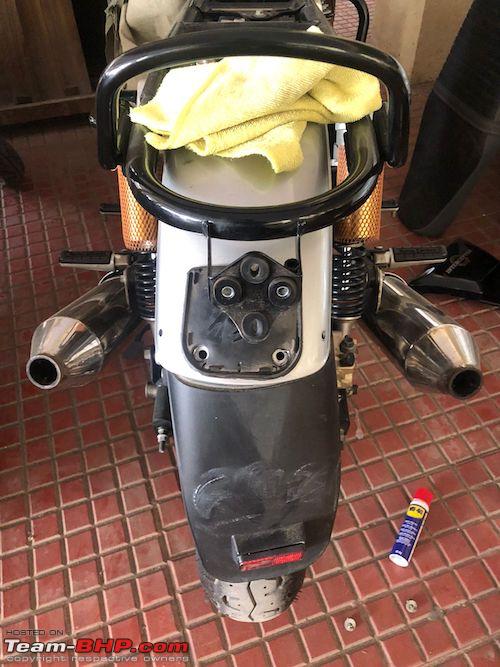 Before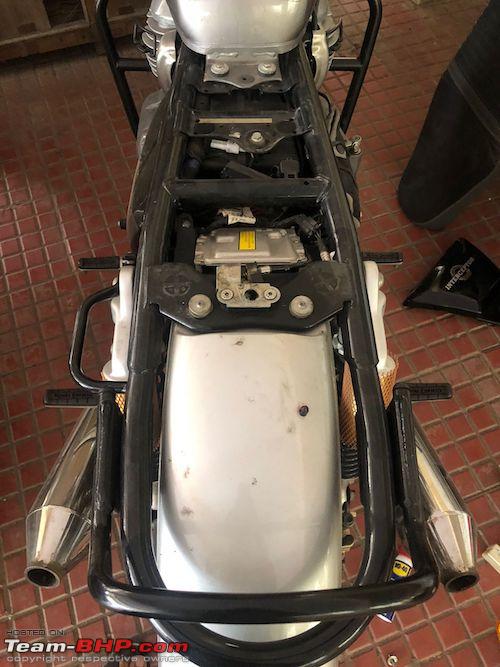 After
while doing all this work, i realised that how easy its to work on it compared other bikes.
Tail lamps
Before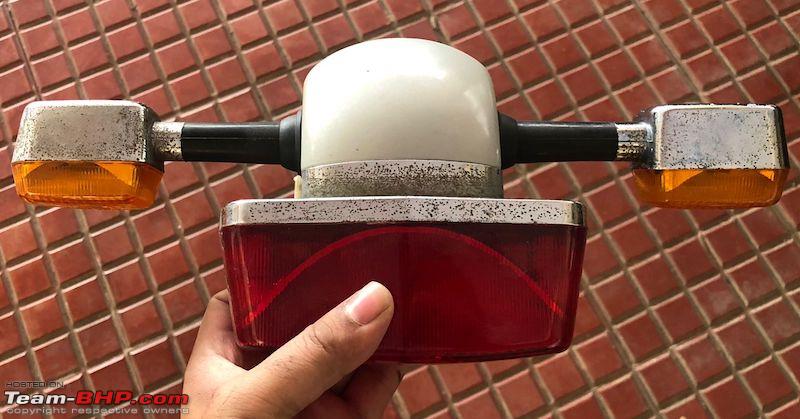 After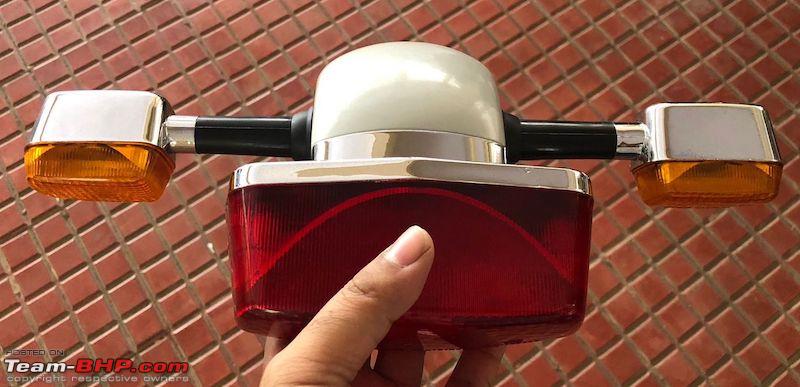 Looks clean now !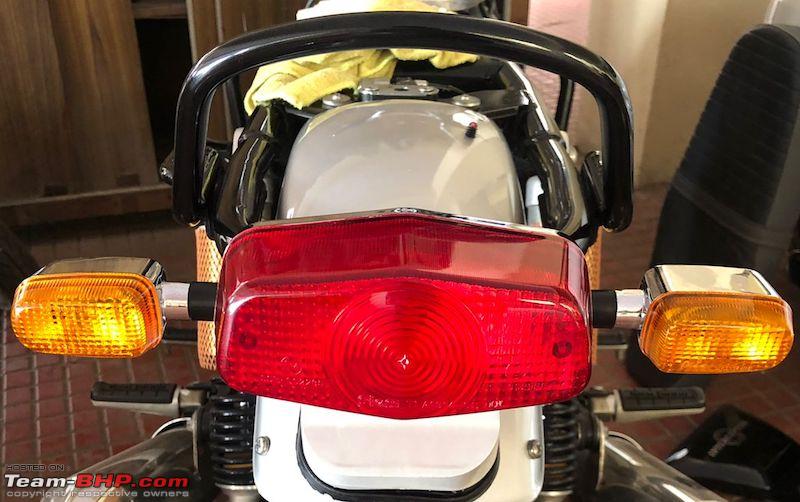 Continue reading BHPian Rahulkool's ownership report of his pre-owned Royal Enfield Interceptor 650 for more insights and information.
Source: Read Full Article