The MPV returned an overall fuel efficiency of around 11 km/l during the trip.
BHPian naveen.raju recently shared this with other enthusiasts.
This joined the family couple of months back.
These are some of my observations after a 400 km drive with 5 passengers and a fully loaded boot. We have the 6 seater version so had to use one seat on the 3rd row.
1) Used a mix of Eco and Power mode. Eco mode was effortless to drive while cruising but lacked the punch during overtakes, especially in the hilly terrain. Power mode solved all these and never felt the car was carrying a huge load.
2) Powered seats was a blessing to find that sweet spot.
3) The steering wheel had very less travel (tilt adjustment) and it was almost rubbing my lap (I sit high). But loved the wooden insert and provided ample grip. I thought it would be slippery.
4) Got the 360 camera installed. I found the quality to be poor and definitely not worth the premium that they charge. Also, the controller is fiddly to use. But something like this is pretty useful.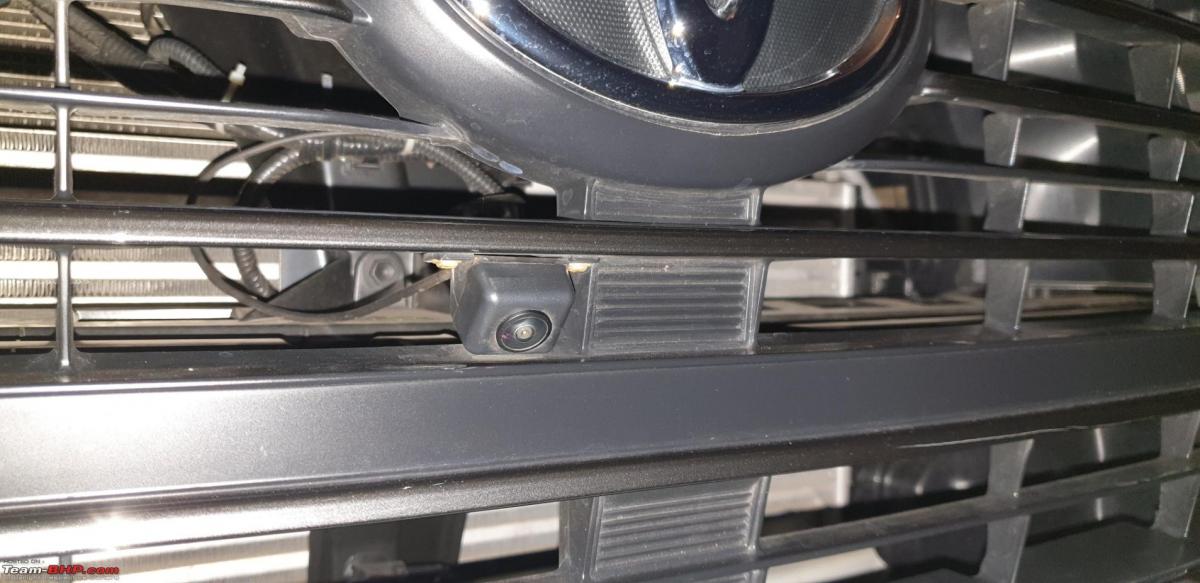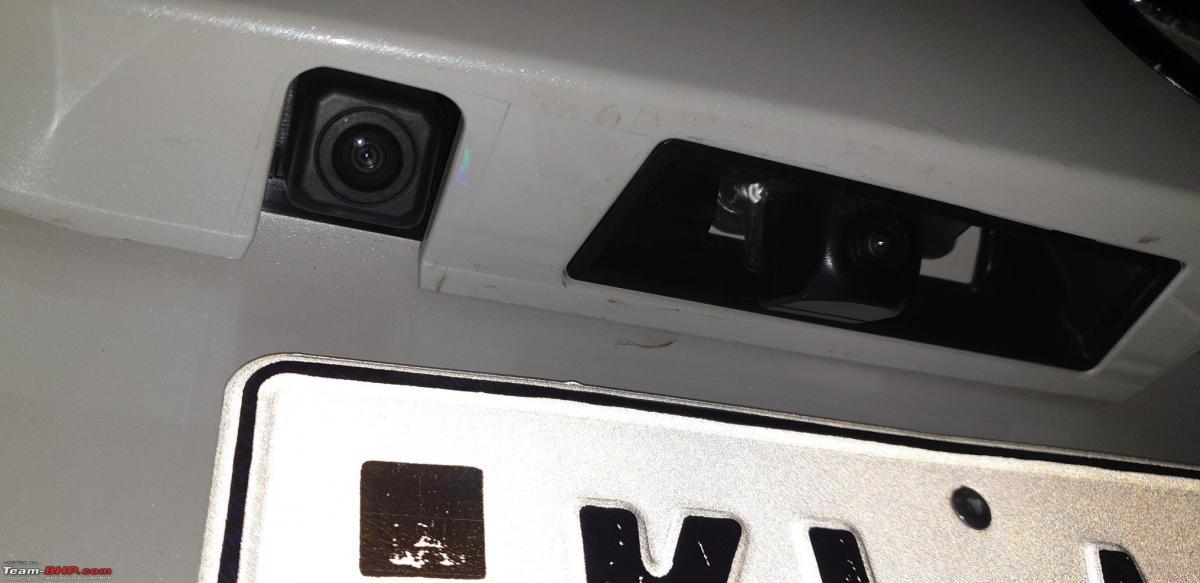 5) Somehow couldn't get the Android Auto to work. Plugged into the USB slot in front, installed the Toyota app and tried all possible ways. Then noticed that the front USB showed the charging symbol and the one on the centre armrest had the USB symbol. Plugged it on the centre armrest and got the Android Auto working. They simply should have added this in the front.
6) Headlights (low beam) are pathetic, especially on the highway and hilly terrain. Luckily had upgraded the high beams to LED and that helped us on deserted roads in the hilly terrain.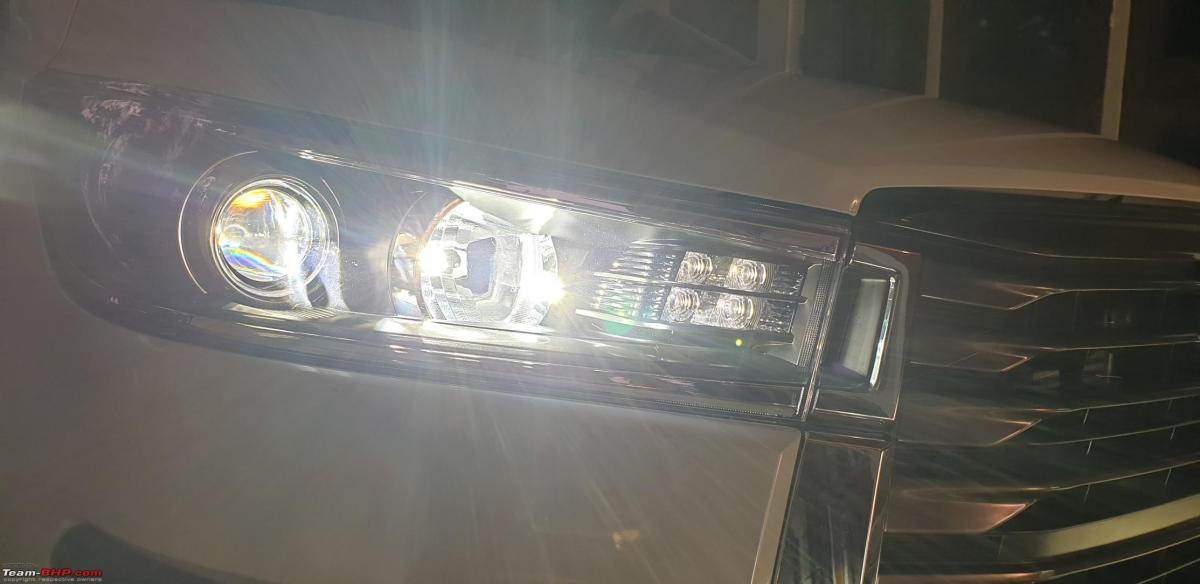 7) AC was a chiller. Even on a sunny and humid day, a 25-26 degree AC setting was enough to cool the entire car.
8) The boot soft close was discovered last weekend. Never knew such a feature was even there. As the boot door is pretty heavy, this isn't all that necessary but since we had a loaded boot, this was very useful.
9) Since the car has a huge glass area, sun shades are a must.
10) As for the mileage, we got around 11 km/l – 400 km, fully-loaded car, mixed road conditions (city, 2 lane state highway, hilly terrain) which I feel is pretty good.
Here are some random pictures of the drive.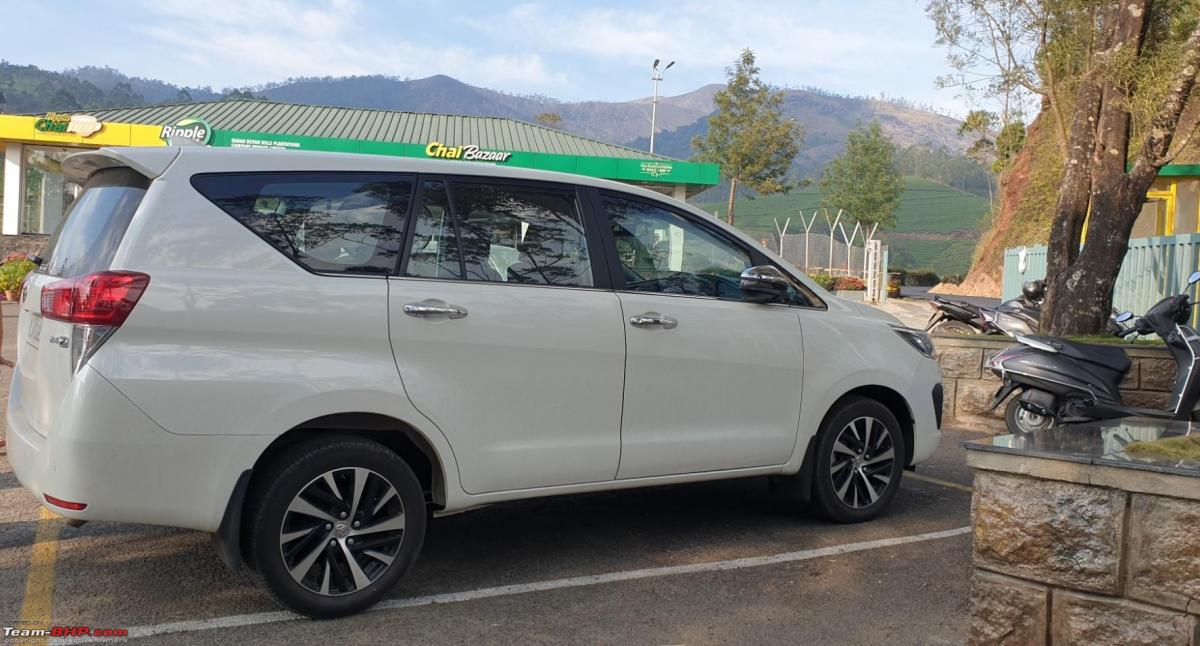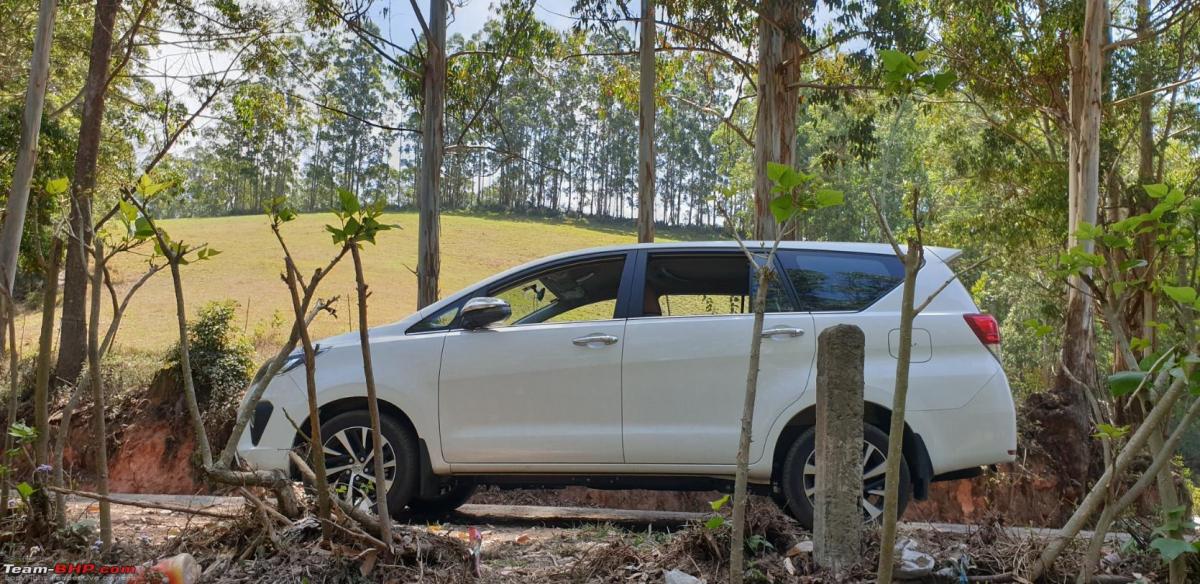 Check out BHPian comments for more insights and information.
Source: Read Full Article