The engine seems to have settled down after 6 months of usage. The gearbox is slick shifting and we are loving it.
BHPian W.A.G.7 recently shared this with other enthusiasts.
Our Altroz completed the second servicing in the last week of February. The dometer stands at 2758 km overall. The second service is only a general checkup, there is no "servicing" done as such. They will check and top up fluids and hand over the car. Our 2nd checkup bill came to around 1700/- INR.
The second service experience this time was average though. They forgot to adjust the windshield washer spray, in spite of having been told twice. The car was not washed too. The lady of the house did not take these things so kindly.
Within no time, a horde of technicians was all over the car. One vacuuming, two adjusting the wiper spray, one cleaning the interior and one cleaning the exterior. To summarize the experience, the Tata service centre could have managed the whole second service without all the 15-minute drama. But… some people only learn the hard way.
However, this was a learning experience for us as well:
We realized that that second checkup doesn't take more than 15-20 minutes. But service centre folks will call you only at 3 pm in the afternoon saying you can come now, the car has gone for washing. God knows how they can have so much idle time from 9 am in the morning and yet not get things done.
Unless you raise your voice, the general attitude of the service centre folks would be to avoid as much work as possible. At the same time, they will try to charge you for each and everything under the sun.
Read the service bill thoroughly to avoid them taking you for a ride! In our case, had we not checked the car and the invoice before paying, we realized that they would have charged us for "Nothing" done during the day.
If you want to make someone's day really really miserable in a horrible way (the service advisor) you can trust your wife to do it for you. I am sure he will not forget this Altroz for the rest of his life. While leaving, he was pleading with me to talk to her and not give negative feedback. I said "Why don't you talk to her directly?" to which he promptly replied, "No way, I have already been run over in the last 15 minutes; I cannot risk it again!" Those who know Marathi will understand – "tya ekdam angavar ch aalya, at mi kay bolu!"
Match the owner's manual and verify that whatever has been mentioned under the service part is done and nothing else has been added to the invoice. This I believe has been highlighted in multiple threads on the forum, but you have to push the SA really hard and stubbornly refuse to pay anything over and above what is actually done.
On other fronts, the car is performing extremely well. The engine seems to have settled down after 6 months of usage. The gearbox is slick shifting and we are loving it. The car is seeing the usual Nal Stop to EON free zone route twice or thrice a week and it is very much at home in dense bumper-to-bumper traffic. The average fuel efficiency is now up to 13-13.5 km per litre, which is still okay for an underpowered heavy hatchback in heavy traffic both ways. We don't expect it will go beyond this range, we are okay with it for now.
Usual nicks and cuts are in the order, the car was already bumped twice by two-wheelers in traffic, and multiple scratches now adorn the wing mirrors and doors. But it still looks nice and shining after a good wash. Here's a picture of the beauty at night: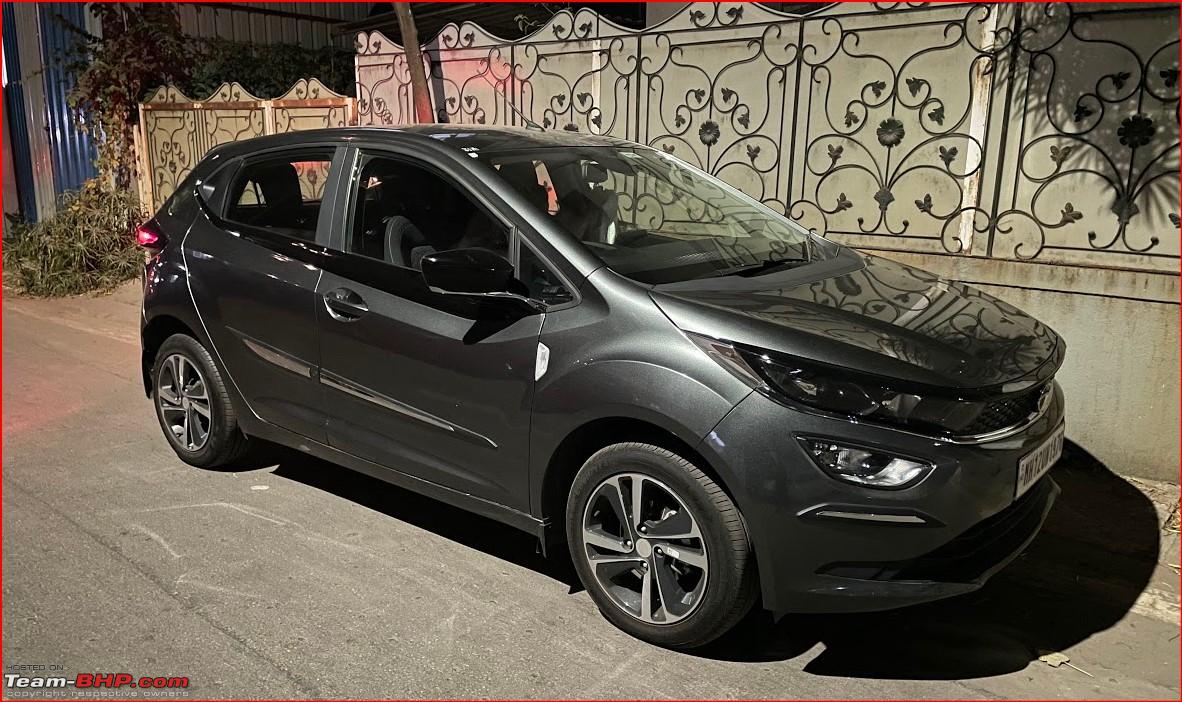 We do intend to get a dashcam though – it has become a necessity nowadays. There is also a long trip planned but we don't know when it will happen. Although it will surely be sometime in March or April.
Check out BHPian comments for more insights and information.
Source: Read Full Article