Overall this trip showed me how the Scorpio-N is a mile muncher and if driven sanely can give great fuel economy.
BHPian kushgandhi recently shared this with other enthusiasts.
SCORPIO-N DRIVE ACROSS RAJASTHAN AND DUNES OFF ROADING
The Scorpio N has been a great companion since day 1, all the recalls and all the initials niggles were handled professionally by Mahindra.
I was amongst a few lucky owners who was invited by Mahindra to be a part of the Off road academy event in Jaisalmer. This was a 2 day event sponsored by Mahindra which aimed towards teaching and giving experience of off roading to people who may not have access to vehicles or courses.
I decided to drive down to Jaisalmer in my N. This was my longest drive at a stretch of about 850 kms, and boy did the car performed great.
Starting with the roads, except a few sections and railway crossings the drive was on perfectly paved and well marked roads. I took the Bikaner route and returned via Jodhpur. I took the car to some unmentionable speeds and tested the engine to its limits when the roads were empty. The engine was feeling comfortable till 3500 rpm post that it was more noisy than I was comfortable with. The steering suspension and comfort however was still in a zone that made me feel confident. This car is a definite cruiser and you can crunch mile after mile without any sort of fatigue. I reached Jaisalmer in the afternoon and was fresh enough to enjoy the night.
Post Bikaner though a lot of speed interceptors pop up during the day so I made sure i was doing the speed limit of 80 kmph from Bikaner to Jaisalmer. This manner of driving for 300+ km gave me an average of over 18 kmpl on the MID, the tankful to tankful mileage came out to 17.75 kmpl.
This was much beyond my expectations. On my way back from Jodhpur with driving at around 90 I got a tankful to tankful average of 16.6, keeping the heavily crowded Jaipur Delhi stretch this is fantastic.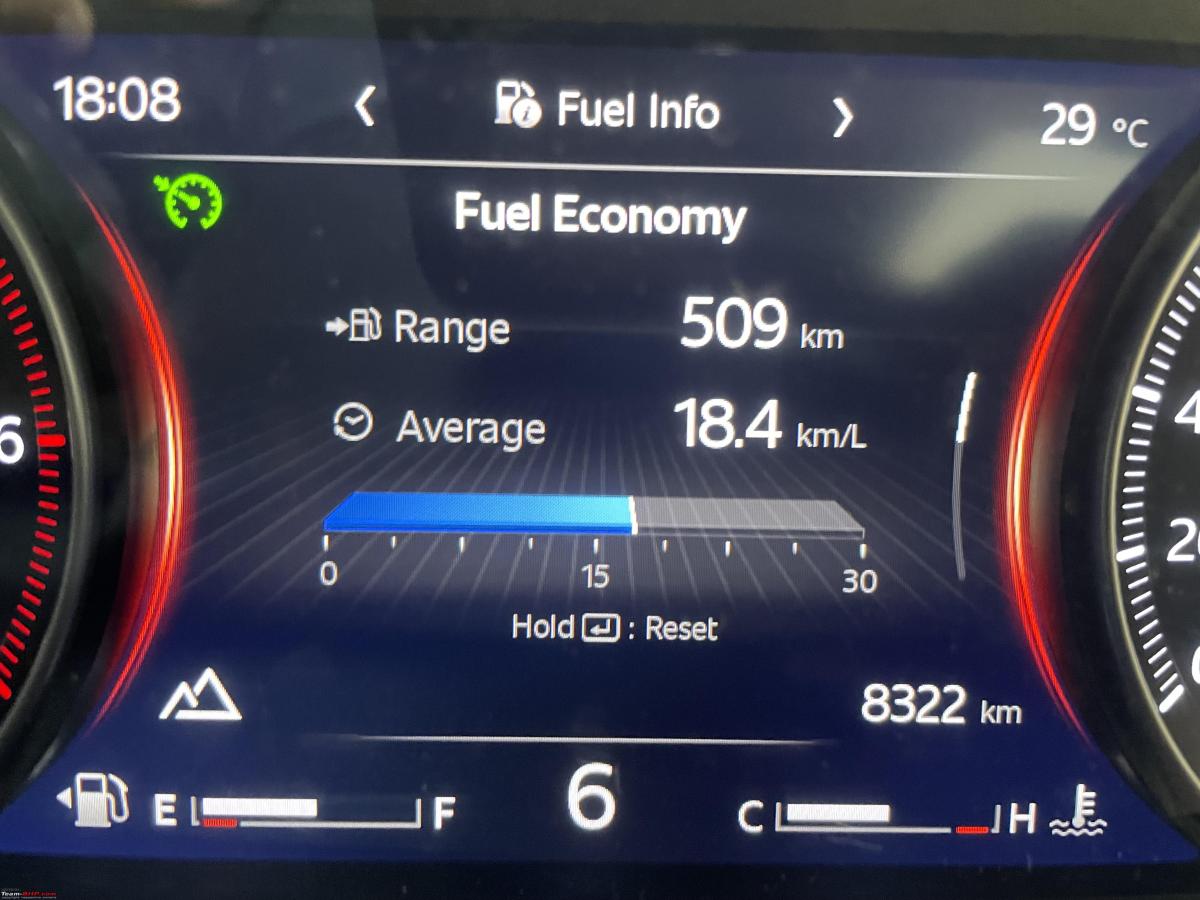 Now coming to the off road experience. The cars provided by Mahindra were Thar CRDe, New gen Thar, Scorpio S11 and the Scorpio N. the team ensured that every driver has driving experience of every car on at least of the course.
Although nothing compared to what our fellow bhpians do, for me this was the best desert experience. The old gen thar stole my heart off the road and I realised why people still love the CRDe. The bs4 scorpios were also a big surprise and are truly capable vehicles, keep in mind all of the vehicles were in stock form except snorkels installed on some.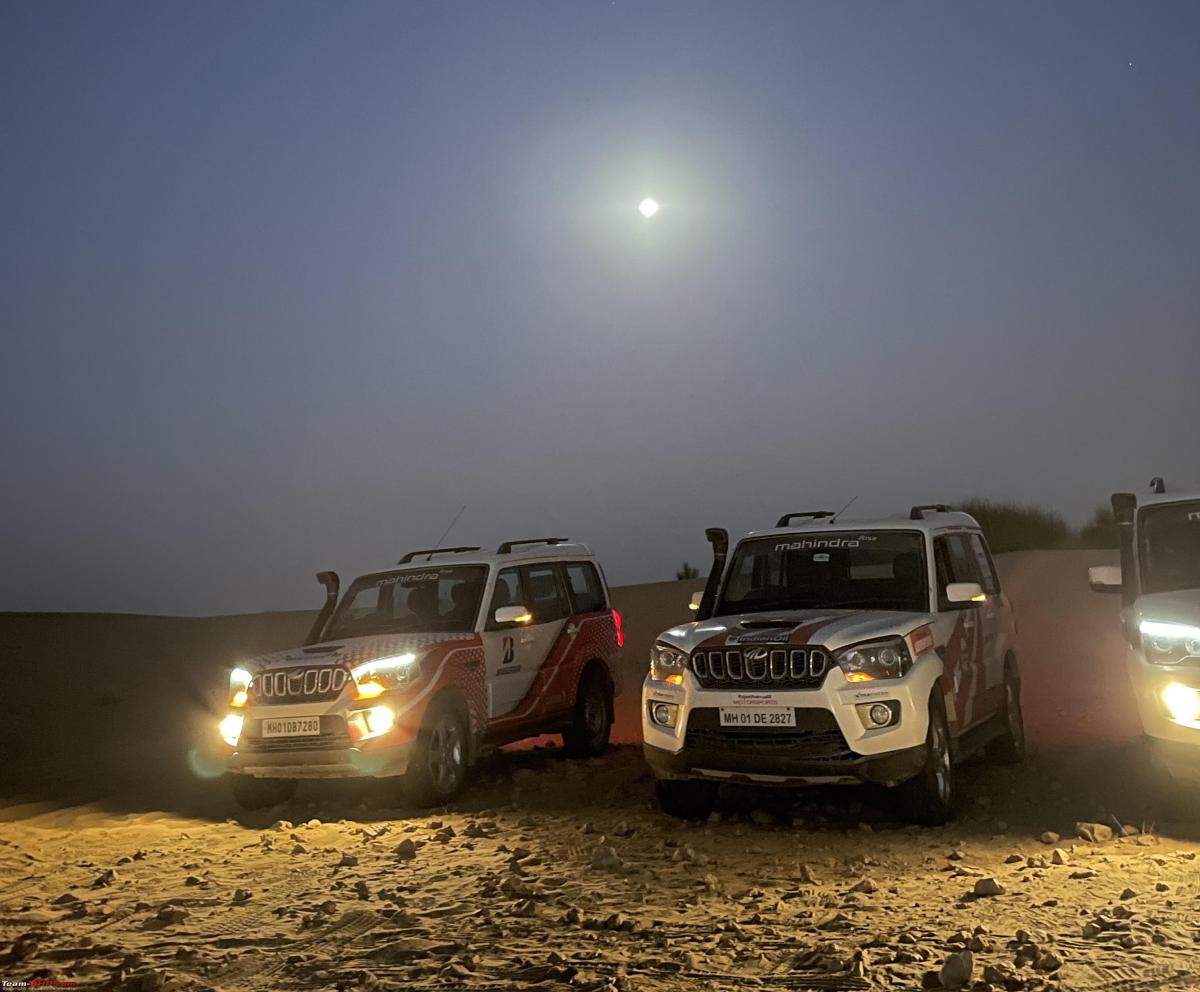 Now to the performance of the N. After sitting back to back in old gen Mahindras you immediately appreciate the comfort and the refinement and this shows how far Mahindra has come. The electric steering really helps in manoeuvring through sand, although this in return makes the driver not feel the road. The car does have departure angle issues but still is capable if driven sanely. You have to be careful when approaching a hill.
The performance of the electronically engaging 4wd system and the traction control system as soon as you engage sand mode makes you feel like a better off roader than you actually are, reason being the electronics control many things all you have to do is steer and accelerate the car in a reasonable manner.
The ratio of the Low range is different from the Scorpio classic and the Thar but still really good specially when some cars were stuck in deep sand.
We had two off roading session, the first was a Moonlight session on day 1. Then day was just off roading from morning till sunset. This experience really showed me I was underestimating the car in stock form and it indeed is a proper 4X4, maybe not as capable like the Thar, and it wont disappoint me at least for what kind of drives I plan for the car.
Overall this trip showed me how the N is a mile muncher and if driven sanely can give great fuel economy, talking about my vehicle 4X4 Diesel manual, all of this combined with more than mild off road capabilities. I have completed 9000 km on the car and will share further experiences of service and drives as well.
Read BHPian comments for more insights and information.
Source: Read Full Article