I was doing a three-point turn & when I released the brake, the SUV didn't behave the way it should have.
BHPian mayankk recently shared this with other enthusiasts.
As far as ownerships go, this has been the most uneventful one in all my driving life! The Fiesta and the Tucson kept things interesting, every day of their tenure. Not so with this. Until now!
Have been on multiple trips to the mountains, plains, and all around. The last one was to a homestay just outside of Shimla, which has provided the "event" to post here.
This homestay is one with roof parking, where the roof is at the road level, and the rest of the property is below. So that was lined with railings, metal, on an incline. I was doing a three-point turn and got close to the railing. Trusting the hill hold to take over, I let go of the brake, but the car rolled backwards into the railing, and what resulted, resulted.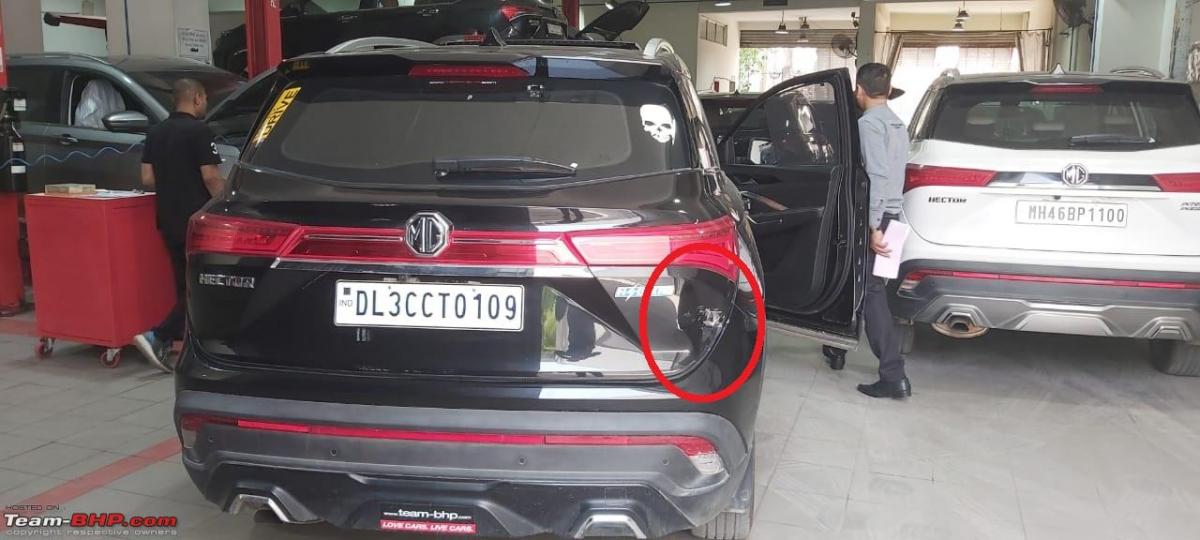 In more than 2 decades of driving, I have never had such an issue. Even on the 1 in 3, sometimes 3 in 5 inclines in Spiti. Sort of points a finger dead at the reliance on electronics, as well as 3 fingers back at a driver becoming inept.
The car is now in insurance claim status and will be fixed up in a week's time. Gave me a chance to advance the 20K service and get that done as well.
On the mileage front
Did you know, that if you miss the last petrol pump near sector 62 Noida, and get on the EPE, the next one you will find is at Murthal? Made for an interesting (not) 80 kmph hypermiling drive on 2 bars of petrol. On that stretch, I got 16 Kmpl as per the app, so true would be 14.5-15, I suppose. That is more than fair.
The whole journey from Murthal to Shimla, and back till about 50 kms beyond Zirakpur gave the following mileage, which again is more than I expected based on driving style and the dynamics of the car.
All in all, trouble-free, comfortable ownership. It's a point-and-shoot.
Check out BHPian comments for more insights and information.
Source: Read Full Article