I guess after the 10K service, I would be easily extracting a mileage of approx. 22km/liter.
BHPian sunbaj recently shared this with other enthusiasts.
Today went for my first free service. The odo read 1090 km. Reached the MAS at 9:30. As soon as they entered the vehicle details in the system, they got a notification/circular that air bag module needs to be replaced.
They MAS had to source it from their Ropar outlet as they did not have it inhouse. Had to wait for close to 4 hours for the module to arrive and it took approx 2 hours for it to be replaced.
Few shots for the WIP and the module which was replaced. Sorry for the out of focus picture of the actual module.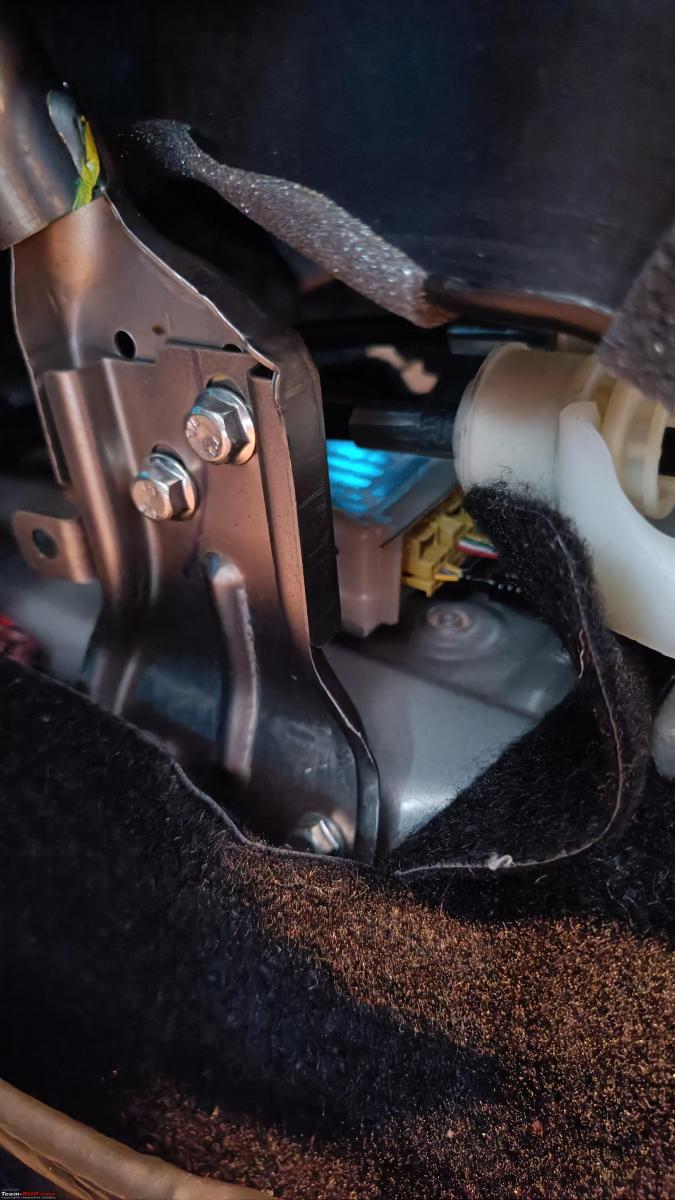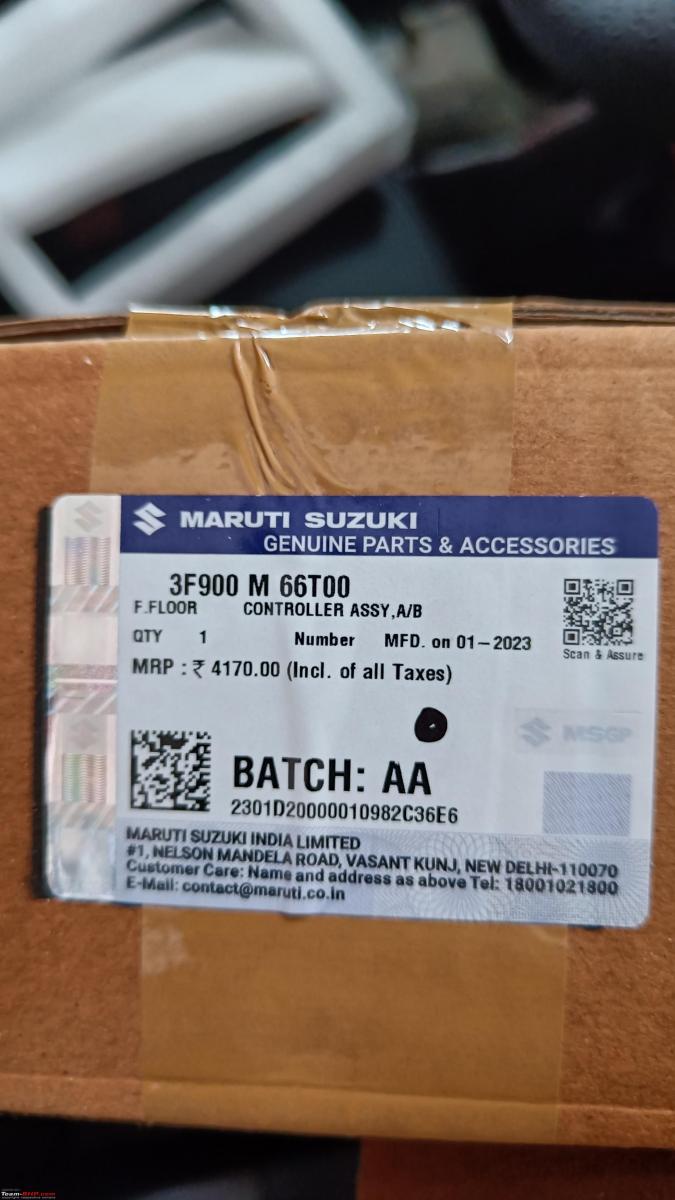 Sharing details of another post of mine as I believe it would help some of the potential Brezza buyers make a decision.
Let me share my observation and experience and the learnings as I have recently got my Brezza Smart Hybrid and have driven close to 1082 Km.
Please note I am still a learner to Hybrid car and yet to master it.
My first drive as soon as I took the delivery of the car was approx. 286 Km. I was not aware rather did not understand the Hybrid functionality and drove the car as I would drive my previous car which was Swift Dzire Diesel. I was not aware when and how the regen would kick in and when the battery would charge. So I got a mileage of around 18.7km/liter on the MID on my first drive.
Then I read the manual and started changing my driving style and drove for approx. another 70 odd km within city to change my driving style.
When I went for a refill which was a tank full, I got a mileage of 17 km/liter tank full to tank full.
I was to drive to Delhi NCR and with change in my driving style got a mileage of 19.7 km/liter as per MID ( Please note I had reset the MID which displays the mileage after my refill). Drove to office and home in Delhi NCR for 3 days and with further improvement in driving style and better connect with car the MID started showing 20.2 km/liter.
On 25th drove back to Chandigarh and with a better understanding of how to drive a Hybrid the MID now show 20.7 KM/liter.
As per MID I am good to drive another 150 KM and since last tank full have already driven 690 Km.
With the amount of fuel left as shown in the MID I am pretty confident that I will be able to drive another close to 200 KM. Will update the post once I go in for refill.
I guess after 10K service and with me mastering Hybrid I would be easily extracting a mileage of approx. 22km/liter.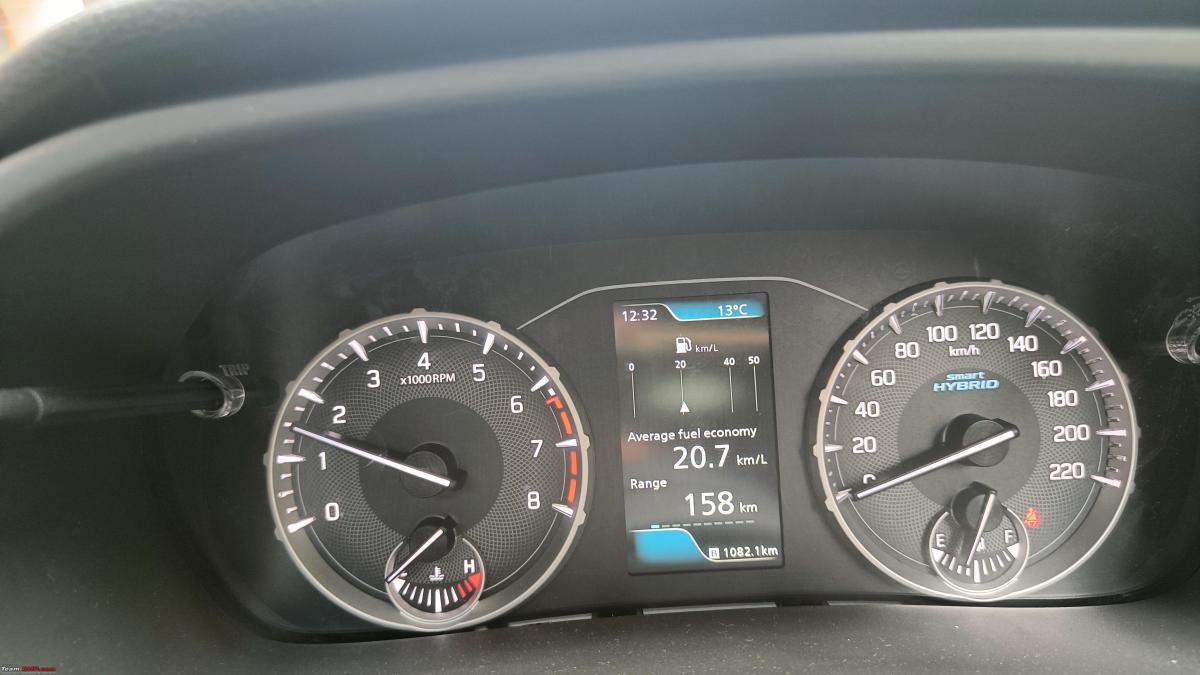 Read BHPian comments for more insights and information.
Source: Read Full Article