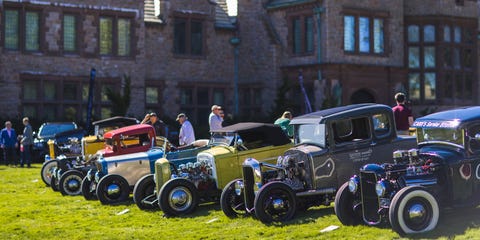 After being canceled last year because of the pandemic, the Audrain Concours finally had its second running last weekend in beautiful Newport, Rhode Island.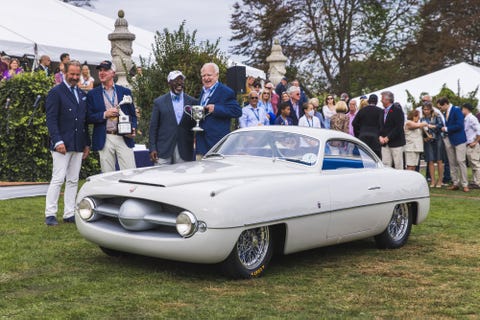 Best in Show went to a very rare 1953 Abarth 1100 Ghia owned by Bradley Calkins.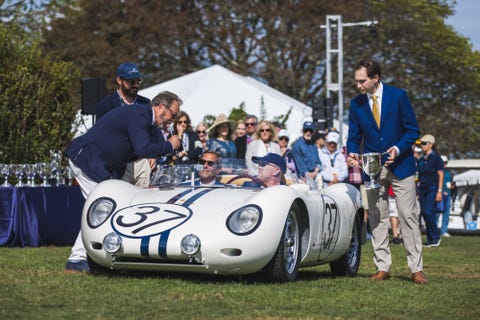 Second place in the "Born on the Track" class—1960 Porsche Carrera Abarth GTL from the Ingram Collection.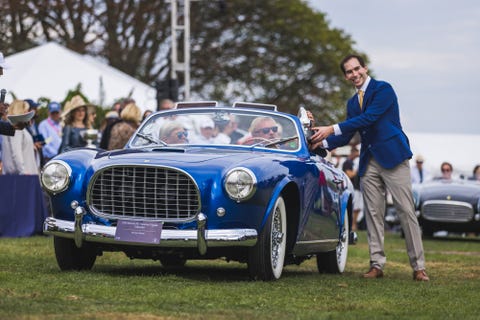 Dennis Garrity's 1952 Ferrari 342 America Vignale Cabriolet won the Design Award.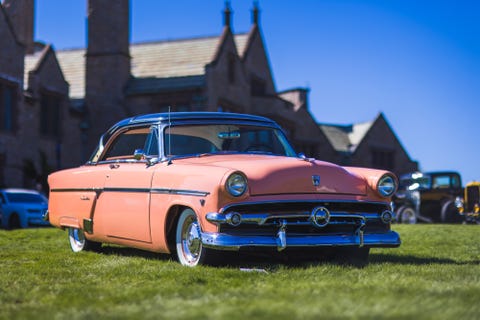 Beautiful coral-colored Ford.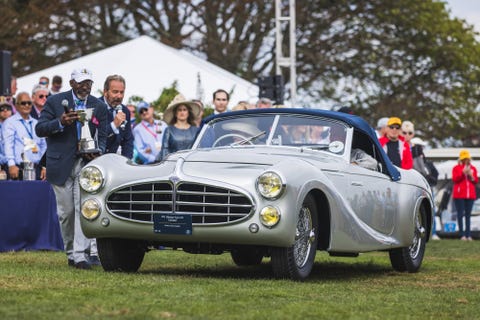 Merle and Peter Mullin's 1951 Delahaye Type 235 Cabriolet won the Chairman's Award.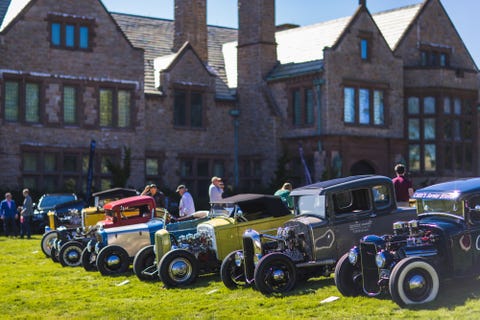 There was an entire class of East Coast Hot Rods. Thank you, Ken Gross!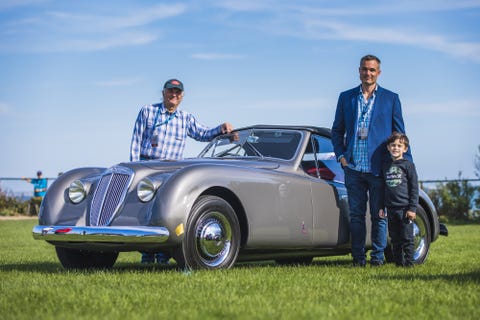 The family that Lancias together, dancias together.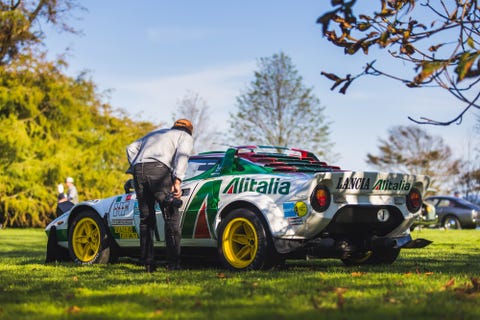 1974-78 Lancia Stratos HF Group B Rally Car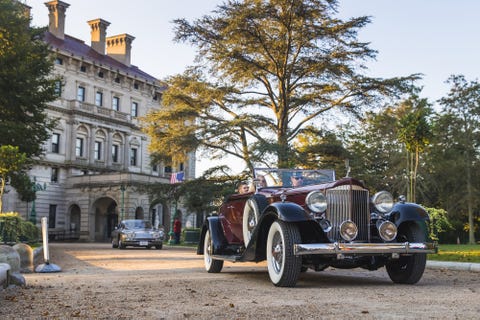 Third in the Luxury Class, 1930 Packard 7-45 Deluxe 8 Convertible Victoria owned by Tom Lafferriere.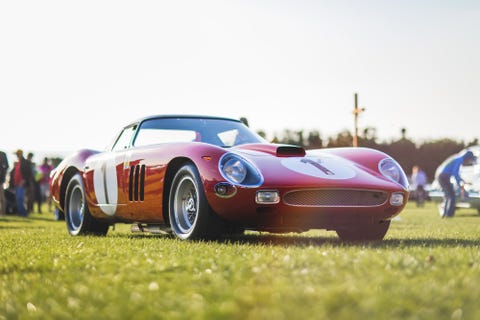 Winner of the Ferrari class, 1964 Ferrari 250 GTO owned by Aaron Hsu.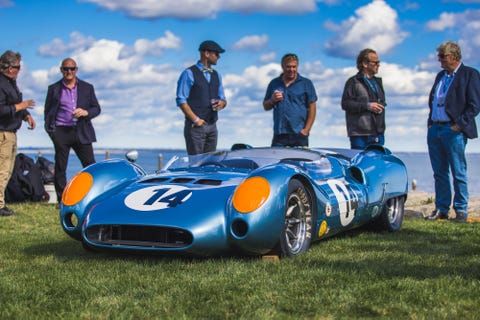 1963 Shelby Cooper "Monaco King Cobra." Chassis CM/3/63 was the first Cooper Monaco to deliver a victory for the legendary Carol Shelby at the Pacific Northwest Grand Prix in Kent, Washington, in September 1963 and also raced through the 1964 season.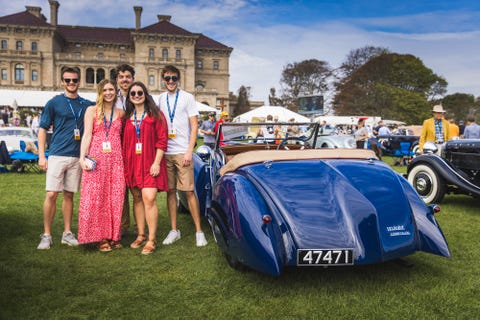 Kids, we talked it over and decided we could either send you all to college or we could buy this lovely 1937 Delahaye 135M Competition. Good luck, kids!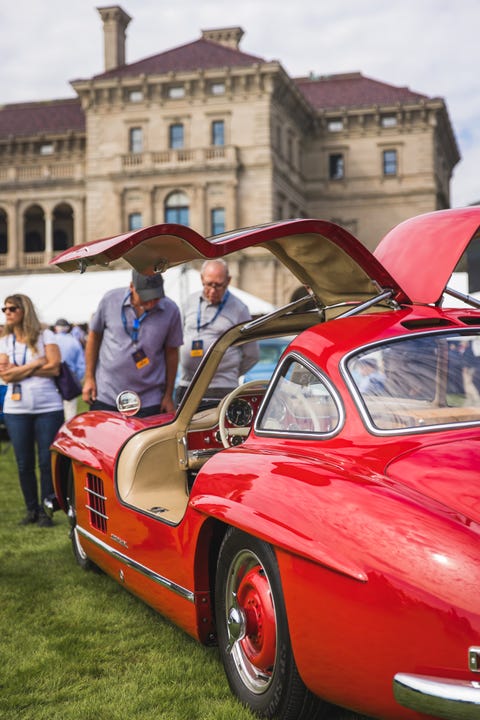 A Gullwing is forever.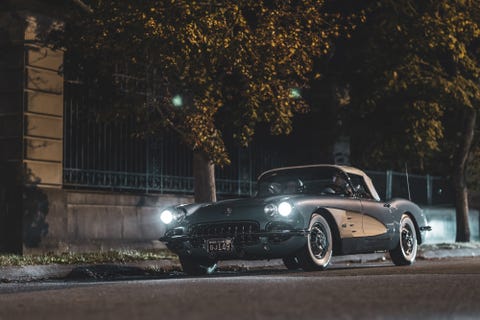 1960 Corvette convertible owned by Chris and Paul Downs got 3rd in the Corvette Class. Here it is cruising the night in Newport.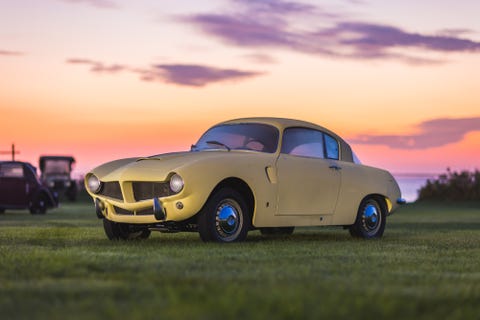 Anyone know what the high hades this is? I have no idea.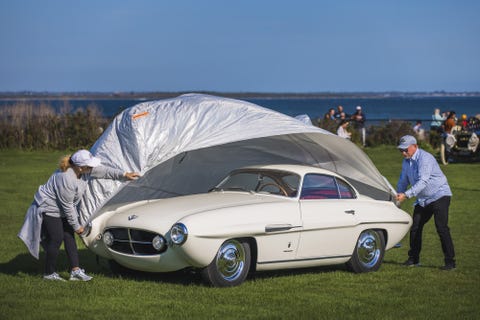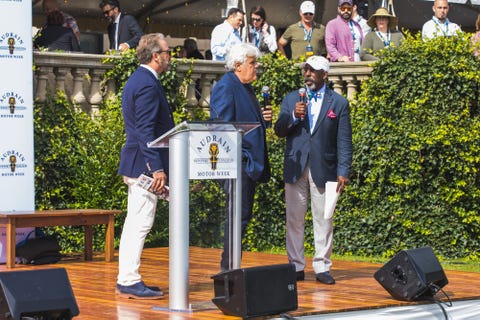 Nic Waller, executive director, Jay Leno, Donald Osborne.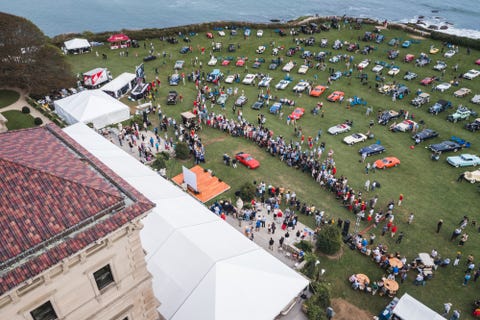 Audrain is nowhere near as crowded as some Concours, as you can see here during the awards ceremony Sunday. Crowd estimates were only at about 3000 on Sunday.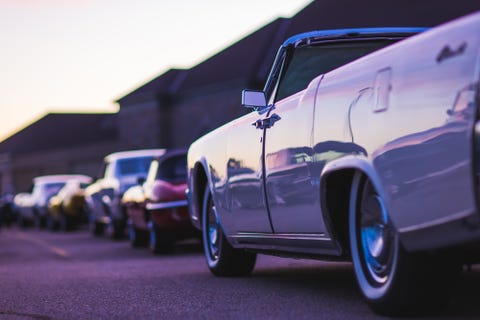 1962 Lincoln convertible.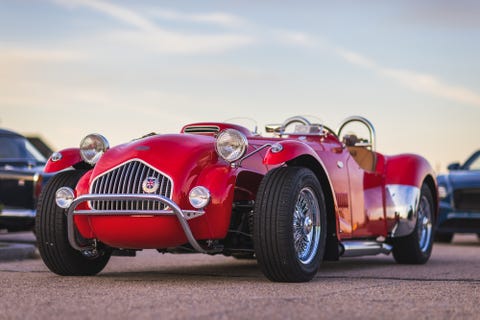 1951 Allard J2X.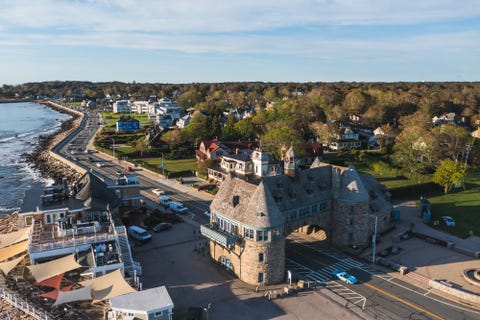 The Audrain Tour d'Elegance covered some very interesting architectural features in the greater Newport area.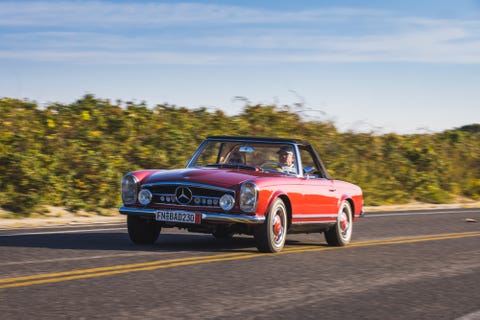 Mercedes 280 SL Pagoda on the Tour d'Elegance.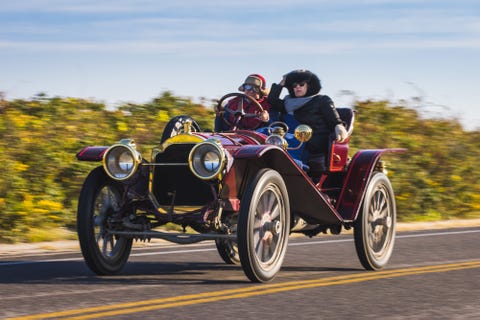 Hang on to your hat!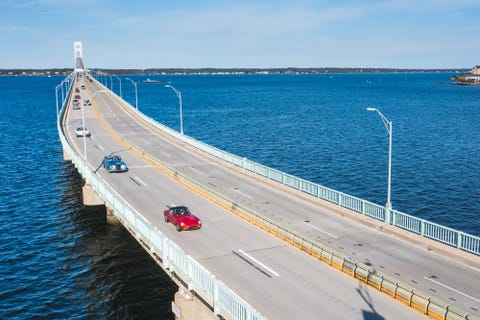 The Audrain Tour d'Elegance took place Saturday Oct. 2 and crossed the Clairborne Pell Newport Bridge.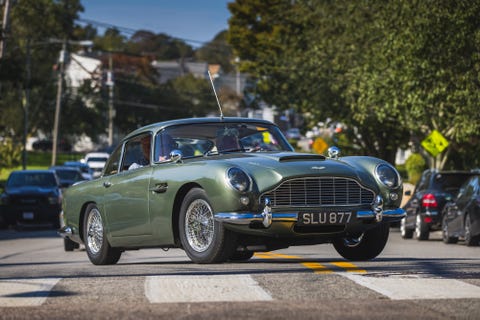 That looks like Leno behind the wheel of this Aston Martin DB5.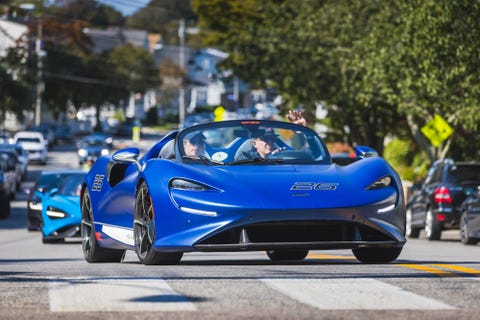 A McLaren Elva takes part in the Audrain Tour d'Elegance.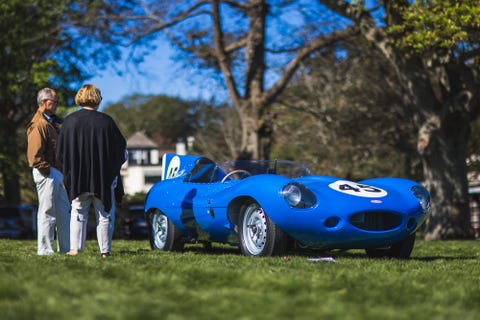 Jaguar D-Type.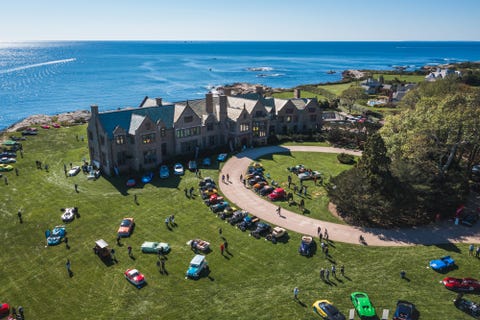 The Breakers, home of the Audrain Concours.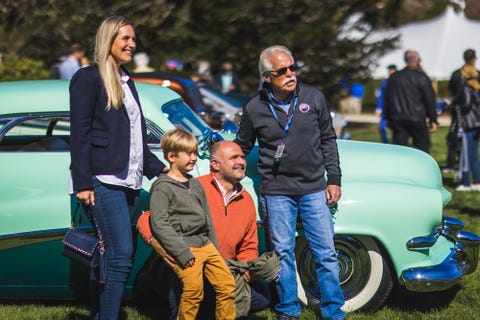 Wayne Carini poses with visitors all the way from Italy.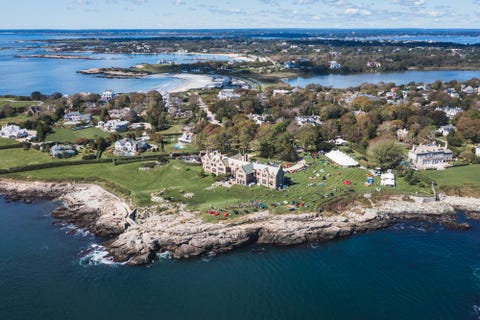 The Breakers again. Nice location, yes?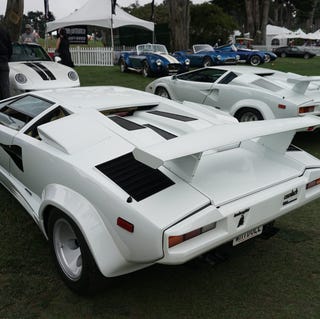 Source: Read Full Article