New car registrations rose 26.2 per cent in February 2023, with 74,441 units leaving dealer forecourts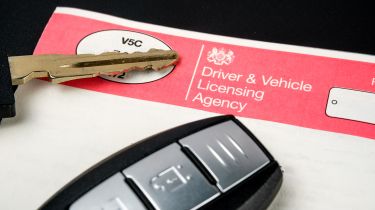 The UK new-car market saw its seventh consecutive month of growth in February 2023. Registrations grew 26.2 per cent year-on-year to 74,441 units.
February is typically a low-volume month ahead of the March plate change, but easing supply chain constraints gave a welcome boost. Private, fleet and business registrations were up 5.8 per cent, 46.2 per cent and 0.7 per cent respectively, according to the latest figures from the Society of Motor Manufacturers and Traders (SMMT).
Best-selling cars 2023: the UK's top 10 most popular models
All new-car segments also grew, with the exception of executive and luxury saloon cars. The best selling car during the month – and in the year-to-date – was the Vauxhall Corsa.
Hybrid registrations saw a 40 per cent year-on-year growth, while petrol was up 35.8 per cent and accounted for a 56.9 per cent market share. Registrations of plug-in hybrids and EVs rose one per cent and 18.2 per cent respectively.
Some 22.8 per cent of new cars registered in February 2023 had a plug. A total of 488,000 new PHEVs and EVs are expected to join Britain's roads this year, with more than 40 new models being launched. Better charging infrastructure is needed to make this possible, though, the SMMT says, calling for the Spring Budget to include long-term plans for this, as well as lower VAT on public charging and exempting EVs from the annual VED supplement on expensive cars.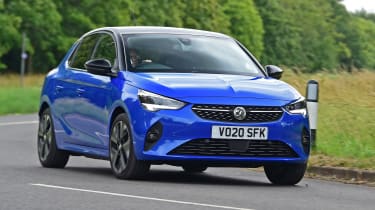 Mike Hawes, chief executive of the SMMT, commented: "After seven months of growth, it is no surprise that the UK automotive sector is facing the future with growing confidence. It is vital, however, that the Government takes every opportunity to back the market, which plays a significant role in Britain's economy and net-zero ambition.
"As we move into 'new plate month' in March, with more of the latest high-tech cars available, the upcoming Budget must deliver measures that drive this transition, increasing affordability and ease of charging for all."
Looking to sell your current car quickly and for a good price? We've partnered with Motorway to bring you the best offer from its network of UK dealers…
Source: Read Full Article