The new flagship Range Rover is coming very soon, using a new platform and BMW engines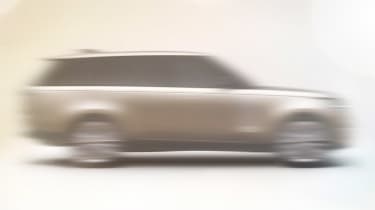 In more than 50 years there have only been four generations of the Range Rover, but this is our first official look at the all-new fifth-generation model, which will be revealed next week as a new rival for the Bentley Bentayga, Mercedes GLS and BMW X7.
The British brand has confirmed that the new Range Rover will make its debut on Tuesday 26 October, with order books opening at the same time. Full specifications and pricing will be revealed at the car's launch.
Best luxury SUVs 2021
This blurry teaser shot doesn't tell us much about the new styling details Land Rover has in store for the car, but it does show that the car's imposing, boxy proportions will remain, along with the iconic 4×4's trademark "floating" roof.
Our spy photographers have spotted the all-new Range Rover undergoing development on German roads and it's been caught on camera numerous times by Auto Express readers near the brand's Gaydon base in Warwickshire, too.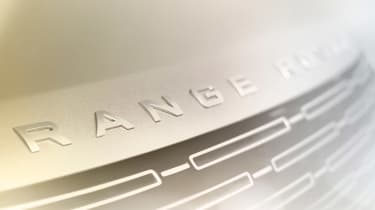 We already know that the new Range Rover will be the first Land Rover on the brand's new MLA Flex platform, which has been designed to accept combustion-engined, plug-in hybrid and fully electric powertrains. It'll be one of three cars that we know will utilise Land Rover's new MLA Flex system, the others being the all-new Range Rover crossover and the next Range Rover Sport.
We may have to wait a while before we see a fully-electric Range Rover – we anticipate that it will arrive in 2024, some two and a bit years after the new internal combustion engined and plug-in hybrid versions of the Mk5 Range Rover arrive on roads.
It's long been rumoured that Land Rover will utilise BMW power in the new Range Rover, with the 5.0-litre supercharged V8 option with up to 557bhp in the Range Rover SVAutobiograhy and across numerous JLR products on its way out. Instead, the more modern 4.4-litre turbocharged V8 used in xDrive 50i versions of the X5 and X7 SUVs will find a new home under the bonnet of the Brit. 
Six-cylinder diesel units from the old model with mild-hybrid assistance will carry over, though it's unknown at present if the Range Rover's expanded plug-in hybrid technology will make use of a new powertrain compared with the outgoing car's P400e option, backed by four-cylinder petrol power alongside a battery and electric motor.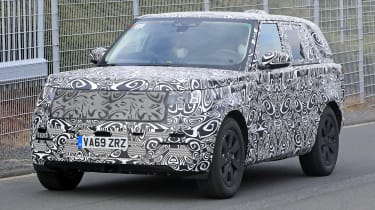 Past and current iterations of the Range Rover have offered buyers a spacious layout with luxurious accommodation for five adults, and that will remain the case with this new model. Long-wheelbase versions should also give buyers the option of an executive seating pack for the second row, which adds two larger rear seats that have a far greater range of adjustability for added comfort.
A lot of the Land Rover brand has moved over to the new 11.4-inch Pivi Pro touchscreen infotainment system, first used by the all-new Defender. In the Defender the unit features a Blackberry operating system which allows it to perform both entertainment functions (such as music streaming) and over-the-air updates without any appreciable loss in performance. However, in keeping with the Range Rover's more luxurious market, its integration will be flush into a new dashboard trimmed with high class materials, compared with the floating style integrations seen on recent JLR products with the new infotainment suite. 
Full details and a first look at the model's evolutionary styling will come next week when the new Range Rover is revealed. While orders will open when it makes its debut on 26 October, first deliveries won't take place until spring 2022 at the earliest, with prices likely to begin from £95,000. 
Are you looking forward to seeing a new Range Rover? Let us know your thoughts in the comments below…
Source: Read Full Article