2020 marks an important milestone. It is 100 years since Jujiro Matsuda founded a company in Hiroshima, Japan, that would eventually become the Mazda Motor Corporation.
Understandably, Mazda is celebrating this centenary year as hard as it can, despite the world's best efforts to make 2020 a year to forget. You can, for example, pick up a special 100th anniversary edition of any car in the range, in a special white and red color scheme.
With that centenary in mind, Mazda invited us along to a pretty remarkable place. Officially known as Mazda Classic Automobil Museum Frey, it's actually a private collection of some of the strangest cars ever to grace the roads. Walter Frey, founder of the Auto Frey dealer group in Germany, and sons Joachim and Markus, assembled the collection over the past 40 years, and in 2017 moved it into a new display space in his home city of Augsburg, in Bavaria.
Weighing in at some 120+ cars, the collection doesn't fit in one go into the converted tram shed — itself a 120-year old space — so exhibits are constantly changing. Every time you visit the line up might be different, and having been twice now we can attest to that! However, we've picked out some of the highlights that plot the course of the last 100 years for a car manufacturer never all that concerned about what anyone else is doing.
Mazda-Go (1931)
Mazda's early life as a vehicle manufacturer is a little confusing. Matsuda's company — Toyo Kogyo — was actually a cork manufacturing concern, then moved into machine tools. In 1931 it started making this little three-wheel truck, which has a pretty solid claim to being the first ever auto-rickshaw built.
The truck took its name from a combination of "Matsuda" and the Zoroastrian deity of light, Ahura Mazda, with "go" simply meaning "go". It became the first Mazda, and the company manufactured it right up until World War 2.
Mazda's history takes a bit of a turn at this point, as its home town was subject to the first ever nuclear weapon used in war. Both the company and Matsuda himself survived the blast — on Matsuda's own 70th birthday — by chance. Thanks to the land contours between the Toyo Kogyo factory and the hypocenter, the Little Boy bomb barely scratched Mazda, and it resumed building the truck after the war.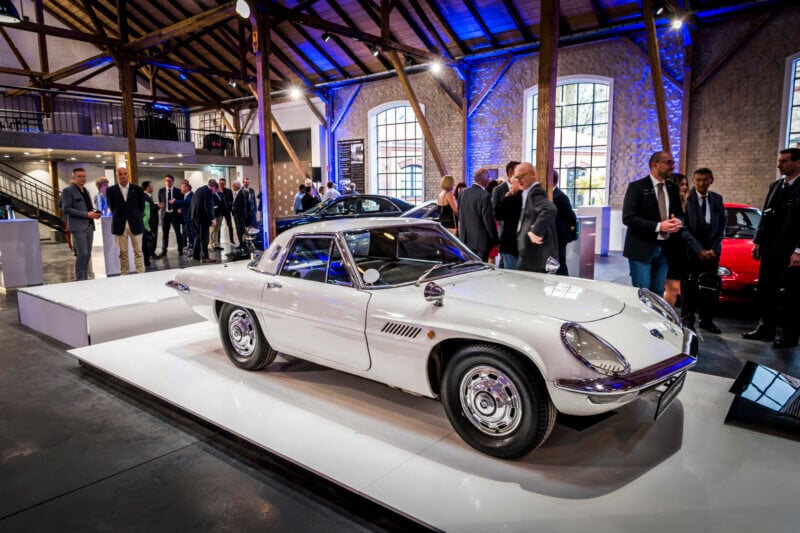 Mazda Cosmo Sport (1968)
The Cosmo Sport is a car of firsts. As well as being the vehicle that sparked Walter Frey's collection, the Cosmo Sport was the first full production car to use the rotary engine.
For a good chunk of its history, Mazda has been linked with the rotary engine, and the Cosmo is where it started. In essence a rotary engine involves a triangular piston rotating within an oval chamber. Each space between the rotor and the casing creates its own combustion chamber, which spins through the four phases of combustion with each cycle.
The one-liter, twin-rotor — roughly equivalent to a two-liter, six cylinder piston engine — Cosmo made 110hp originally, rising to 130hp for the Series II car. To prove its reliability, Mazda entered two cars into an 84-hour endurance race at the Nurburgring. Though one car retired with two hours to go, the other finished 4th out of 60 cars.
Mazda RX-7 (1977)
While not the first, probably the most famous home of the rotary engine was the Mazda RX-7. Introduced in 1977, the RX-7 was — despite the name — the sixth of Mazda's rotary line of sports cars.
Across the six versions of R/RX models, along with a couple of other rotary vehicles like the Cosmo above and a 1990s revival of the Cosmo name, Mazda produced some two million rotary engines. 800,000 of them went into RX-7 models, across three generations.
Matasaburo Maeda designed the first RX-7, and his son Ikuo, is now Mazda's chief designer. If the name sounds familiar, he's the guy responsible for the Mazda RX-Vision Concept GT3 in Gran Turismo Sport.
This particular RX-7 has an extra piece of interest about it. To celebrate his design for the rotary engine, Mazda presented this silver 7 to German engineer Felix Wankel. However, Wankel himself never learned to drive, and this car has barely registered any mileage as a result!
Mazda Parkway 26 (1976)
Yes, Mazda has also made commercial vehicles, and we're probably all familiar with the B-Series pickup. The Parkway is a 26-seat coach, built on the Mazda Titan platform, but that isn't why it's interesting.
This particular Parkway is one of 44 built, and only two that Mazda is aware of that remains, with — you guessed it — a rotary engine. Hiding behind, and slightly alongside, the driver is a 13B rotary identical to one you'd find in a contemporary RX-7, though it only spins up to about 6,000rpm.
Odder still, this is mated to a four-speed, column shift manual gearbox. Oh, and it was used in period as a school bus in Hiroshima. Imagine going to school on a rotary bus.
Mazda Xedos 9 (1998)
This looks like an ordinary mid-size sedan, and in fact the Xedos 9 — or Millenia — was intended as a BMW 5 Series rival, but again it's an example of Mazda going full weird on engines.
The Xedos 9 wasn't a rotary though. Rather it was the very first production car with a Miller Cycle engine. This technology is broadly similar to the regular piston engine, but it employs quirky valve timing.
In essence, the intake valve remains wide open for half of the compression phase, while a supercharger keeps the pressure up to keep the mix from being ejected the wrong way. That boosts thermal efficiency, making the car more frugal — while also cracking on for 100hp and 100lbft per liter, depending on emissions equipment.
The Miller engine was one of Mazda's earlier attempts to reinvent the piston combustion engine, and that carries on through the company today. If you pick up a brand new Mazda 3, you can specify it with the "SkyActiv-X" engine: a petrol engine that uses compression ignition like a diesel.
Mazda MX-5 NB Coupe (2003)
Of course the Frey Museum has an MX-5 — it's probably Mazda's most famous global model, and the company has built and sold over a million. But, in keeping with all the other metal around it, this is no ordinary MX-5.
Near the end of the second generation car's production run, Mazda decided to make a fixed roof version. It'd been something considered on and off since the first car, but never something put into action.
To create the Coupe, Mazda would pluck an NB right off the production line and then hand assemble the roof structure to order. It made a grand total of 179 examples, in one of four specifications, making it one of the rarest MX-5s ever made.
The Frey Museum contains around 50 cars at any given time, with some permanent exhibits and others in rotation, covering Mazda's entire vehicle production history. If you happen to be in Augsburg, it's well worth your time to call in — and ask about the 323 they call "Pickles", we dare you.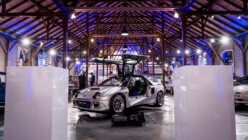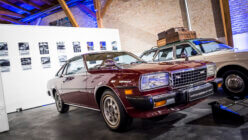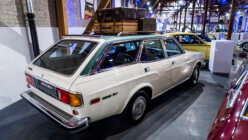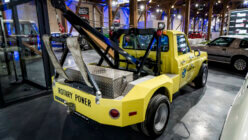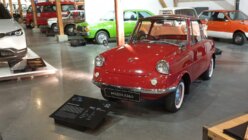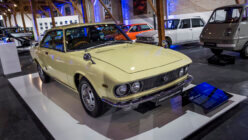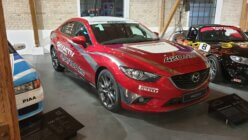 Source: Read Full Article