Need a reason to get your classic out? Here are the best local and international classic car events to visit for the coming year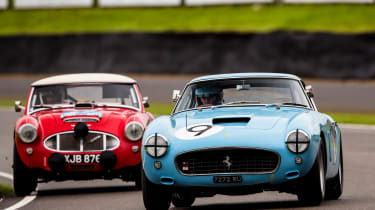 As car enthusiasts, we really are spoiled for choice in terms of classic car shows these days. With so many high quality and accessible events available, both locally and further afield, there is a lot of fun to be had with our cars.
2020 promises to play host to a wonderful vareity of classic car shows, events and rallies – there really is something for everyone.
Below, we've assembled some of the best upcoming classic car events large or small. So whether you're looking to plan the trip of a lifetime to watch some racing at Daytona or seeking a classic car show near you that'll let you take your own weekend car out for a blast, you should find it all here…
March
Techno-Classic Essen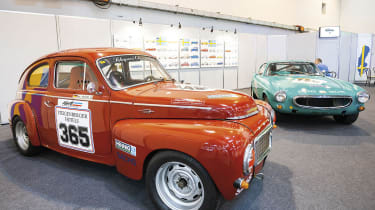 Date: 25-29 March Location: Essen
Essen features vintage, classic and prestiage cars from both the world of motorsport and from the street. The 32nd edition of the event will feature an exhibition area which will be divided into 12 halls and four open air areas with more than 1,250 vehicles from 30 nations.
For more information click here
Practical Classics Classic Car and Restoration Show
Date: 27-29 March 2020 Location: Birmingham, UK
The Classic Car & Restoration Show at Birmingham's NEC is a spring extravaganza. Showing over 1,300 cars – from pristine restoration to barnfinds. There's also an auction, expert advice and a trade village packed with parts.
For more information click here
Goodwood Members' Meeting
Date: 28-29 Location: Chichester, West Sussex
If you can't wait for the Goodwood Festival of Speed in the summer, there's always the Members' Meeting which features an array of classic cars from rally heroes to prestigious Le Mans racers and BTCC legends.
For more information click here
April
The Flying Scotsman Vintage Rally
Date: 3-5 April 2020 Location: Chester, England
Despite starting in Chester, the Flying Scotsman rally does indeed end up in Scotland – The Gleneagles Hotel to be more precise – just north of Edinburgh. Expect a combination of open, free-flowing roads and special stages designed to test vintage cars to their limit. The rally is suitable for all levels of experience.
For more information click here
Benjafields 100
Date: 13-14 April 2020 Location: London to Silverstone
The Benjafields Racing Club pushed the boat out its centenary celebrations of the Bentley marque. The weekend starting with more than 20 vintage Bentleys meeting in central London and driving through the capital before heading to Silverstone. At the circuit, the Formula Vintage meeting hosted a Bentley-only race featuring 40 pre-war cars and a Le Mans-style start. It was reckoned to be the largest-ever grid solely of pre-war Bentleys.
VSCC Spring Start
Date: 18-19 April 2020 Location: Silverstone, England
The Vintage Sports-Car Club's first meeting of the year takes place at Silverstone and is set to feature a wide range vehicles – ranging from vintage pre-war racers to modern classics. The two day event will include the opening round of the 2020 Formula Vintage Championship on the national circuit of Silverstone.
For more information click here
Tour Auto
Date: 20-25 April 2020 Location: France
The modern-day Tour de France of the world's great driving events. Tracks featured this year are Magny-Cours, Charade, Albi and Ledenon. Entrants have five days to complete the 2,140 kilometres rally. The first day will be held at Grand Palais, giving the public a chance to see all the cars.
For more information click here
Have we missed any out? Let us know which classic cars you'll be going to in the comments below…
Source: Read Full Article