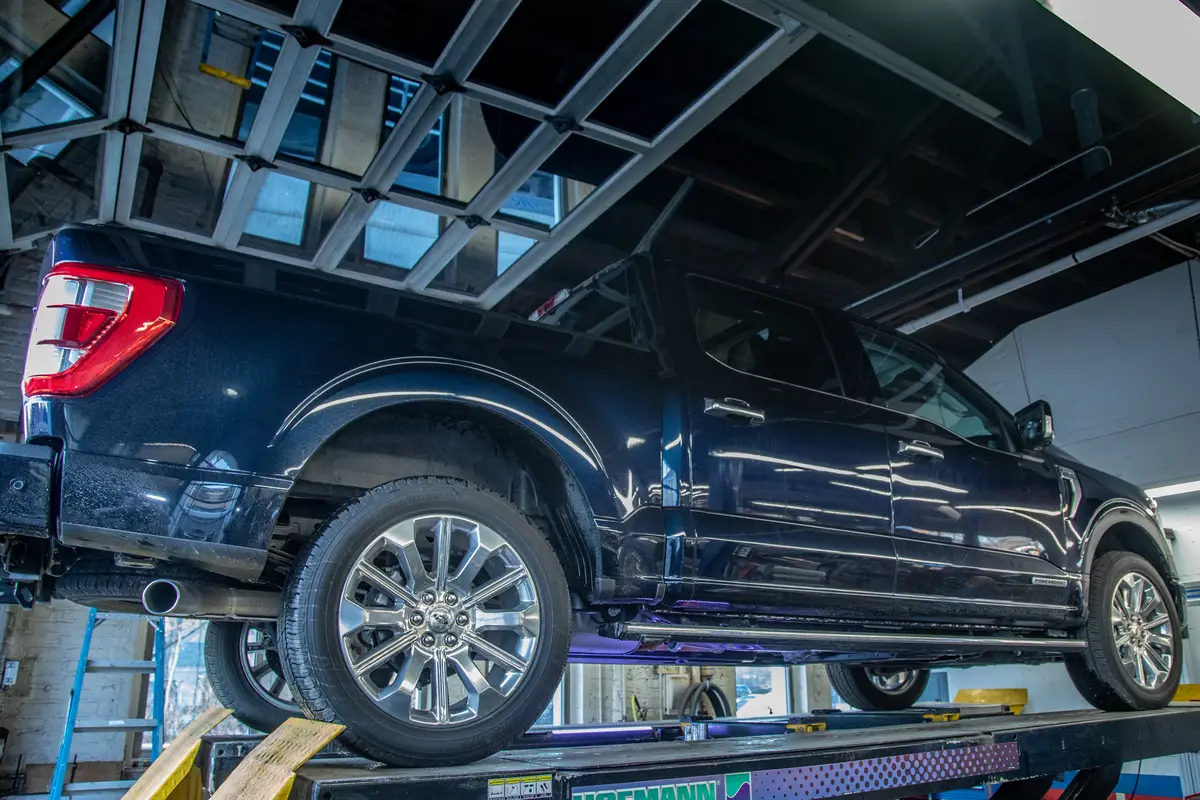 Perhaps it's the pandemic-inflicted damage to the U.S. economy that has people wanting to save a few bucks on gas. Or maybe it's the sometimes disastrous impacts of global climate change that's got 'em feeling increasingly eco-curious. But, car shoppers are showing enthusiasm for fuel-efficient vehicles — if more so in what they read versus what they actually buy considering the continued popularity of SUVs and pickup trucks.
Related: Best of 2021
Among Cars.com's 10 most popular news articles of March, three centered on vehicles built for fuel economy. The fourth-place finisher on our countdown rounds up the five most fuel-efficient cars in each of three categories: gas-only, hybrid and plug-in hybrid.
The Mitsubishi Mirage, with its 36/43/39 mpg city/highway/combined, leads the conventional gas-burning group. Hybrids are topped by the Hyundai Ioniq and its 58/60/59 mpg. And the Toyota Prius Prime prevails among plug-in hybrids, boasting a 133 mpg-equivalent. For the balance of top performers in all three powertrain types, follow the link below to our No. 4 story of the month.
Elsewhere on the fuel-economy front, if you want good gas mileage but just can't quit SUVs, our No. 5 news story of March ranks the most efficient models on the market for 2021. Highest-ranked among these are the gas-only Lexus UX 200, the hybrid Lexus UX 250h, the plug-in hybrid Toyota RAV4 Prime and battery-electric Tesla Model Y.
Rounding out the good-gas-mileage gang, at No. 10, is a pricing breakdown for the all-new-for-2021 hybrid version of the Hyundai Santa Fe SUV. Being green will require forking over some green, with the hybrid's nearly $35,000 starting price exceeding that of the gas-only base model by almost seven grand. Check out our full pricing report to determine if the Santa Fe Hybrid's 32 to 34 combined mpg estimate justifies the upfront expenditure.
Amid all this eco-friendly news, another model with elevated efficiency — the 2021 Ford F-150 in its Limited hybrid format — also dominated the month's top stories. The latest edition to Cars.com's long-term test-car fleet, purchased after the F-150 earned our top honor, Best of 2021, also grabbed three spots on the countdown — the top three spots, as it were, though generally not for the most flattering reasons. A recounting of the several malfunction warnings we experienced shortly after purchase takes the No. 1 spot, our report on the disconcertingly premature rust on our F-150's underbelly follows at No. 2 and a rundown of what exactly we got for our roughly $78,000 lands at No. 3.
Beyond that, we've got headlines on the Mazda CX-5, Acura MDX and Kia Sorento, so keep reading. Here are the top 10 news stories Cars.com readers couldn't get enough of in the past month:
1 Our 2021 F-150 Had Problems After 9 Days, 242 Miles
2 See the Rust Under Our Brand-New 2021 Ford F-150
3 We Bought a 2021 Ford F-150: See How Much We Paid
4 What Are the Most Fuel-Efficient Cars for 2021?
5 What's the Most Fuel-Efficient SUV?
6 2021 Mazda CX-5 Review: A Decent Compact SUV With Deal-Breaking Tech
7 Which Cars Have Self-Driving Features for 2021?
8 2022 Acura MDX: 5 Things We Like and 3 Things We Don't
9 2021 Kia Sorento: 6 Things We Like and 3 Things We Don't
10 2021 Hyundai Santa Fe Hybrid Puts Premium Price on Being Green
Related Video: We Bought a $189 Tonneau Cover for Our $78K Ford F-150
Cars.com's Editorial department is your source for automotive news and reviews. In line with Cars.com's long-standing ethics policy, editors and reviewers don't accept gifts or free trips from automakers. The Editorial department is independent of Cars.com's advertising, sales and sponsored content departments.
Source: Read Full Article